Random Poker News



Assorted news items from the world of poker. I had a hard time classifying some of these articles, which is why I created this section.

Back to Blog Archive


Jamie Gold's World Series of Poker Main Event Bracelet and Watch Up For Sale

Jamie Gold, who has been largely absent from the poker world over the last number of years, is auctioning off his World Series of Poker main event bracelet and watch through Heritage Auctions (HA.com)...

--

Phil Ivey Sues UK Casino

Phil Ivey has been involved in a dispute with the oldest casino in Britain, Crockfords, since the summer of 2012. Things escalated even further earlier this week when Ivey and his team of lawyers laun...

--

Caesars Entertainment Drops, Recovers in Wild Trading Day

Caesars Entertainment Corporation, owner of the World Series of Poker brand, had a very interesting day on the stock market earlier today. Caesars Entertainment reported their Q4 earnings on Monda...

--

IveyPoker Purchases LeggoPoker

According to a press release that was circulated earlier today, IveyPoker has acquired LeggoPoker. LeggoPoker, which is a "community-based website focused on teaching poker strategy through instru...

--

Daniel Negreanu Withdraws From National Heads-Up Poker Championship

The draw party for the 2013 National Heads-Up Poker Championship will be taking place at Cleopatra's Barge inside of Caesars Palace later tonight. 64 of the best poker players in the world, includ...

--

Viktor "Isildur1" Blom To Play in National Heads-Up Poker Championship

Viktor "Isildur1" Blom, who is in the midst of a very hot streak on Full Tilt Poker right now, revealed through his Twitter account that he will be participating in the 2013 National Heads-Up Poker Ch...

--

Isaac Haxton Named as Newest Member of "Team Pokerstars Online"

Earlier today, Pokerstars revealed that Isaac "philivey2694" Haxton has signed on to become the newest member of "Team Pokerstars Online". Earlier this week, Pokerstars revealed that they had a ne...

--

UK Casino Withholding $11.7 Million Win From Phil Ivey

According to the Daily Mail (link below), Crockfords (the oldest casino in Britain) is withholding a $11.7 million Punto Banco win from Phil Ivey. According to the article, Ivey and a "beautiful O...

--

Phil Galfond Sells His Famous New York Apartment

Ever since "Black Friday" took place last year, Phil "OMGClayAiken"/"MrSweets28" Galfond has been splitting his time between Las Vegas and Vancouver. In order to continue playing online poker, Galfond...

--

Antonio Esfandiari Appears on The Howard Stern Show

Earlier this week, Antonio Esfandiari made an appearance on The Howard Stern Show. Esfandiari was on the show for more than 30 minutes, and discussed a number of different topics, from his recent ...

--

Shares of Bwin.Party Down 5% After First Half Earnings Report

Shares of Bwin.Party closed down nearly 5% earlier today after the company released their earnings results for the first half of the year. Falling poker revenues have been an issue for Bwin.Party ...

--

Reuters: Zynga, Bwin.Party Both Considered Bids For Full Tilt Poker

Earlier this week, Pokerstars and the US Department of Justice announced that they had reached a settlement nearly 16 months after "Black Friday" took place. In addition to settling their outstand...

--

Zynga: First Gambling Products Should Be Released in First Half of 2013

On Wednesday evening, Zynga (maker of Zynga Poker and Farmville) released their Q2 earnings numbers. The numbers were a disaster for the company - sales and profit targets both missed analyst fore...

--

Player Skips Full Day of Play in WSOP Main Event For Religious Reasons

A few minutes into Day 5 (Saturday) of the World Series of Poker main event, people started to notice that there was a player who hadn't shown up to play. The player was soon identified as Jarrett...

--

It's Official: The BIG ONE for ONE DROP Is a Sell Out

According to Cirque de Soleil founder Guy Laliberte, the BIG ONE for ONE DROP is officially a sell out. Laliberte, who is the Chairman of the ONE DROP charity, confirmed earlier today (Friday) tha...

--

Zynga Hires Its First Lobbyists

According to the Sunlight Foundation Reporting Group, Zynga, Inc. has hired its first Washington lobbyists. Zynga is a major player in the social gaming space, as they are the publisher of titles ...

--

WCP: "RaiseOnce" is Definitely Phil Ivey

If you had any doubt that the "RaiseOnce" account on Pokerstars belonged to Phil Ivey, wonder no more. According to Wicked Chops Poker: Insider, sources close to the site have confirmed that "Rais...

--

Terrence Chan Wins His Professional MMA Debut

Poker professional Terrence Chan won his professional MMA debut earlier today, beating Alex Lee via submission on the undercard of Legend Fighting Championship 8. Chan revealed a few days ago that...

--

Phil Gordon Raises Money For His New Venture

Do you ever find yourself asking the question "Hey, I wonder what Phil Gordon is up to these days?" Well here's the answer - Gordon is busy working on his new venture, Jawfish Games. According ...

--

Alan Meltzer - One Final Act of Generosity

When Alan Meltzer passed away in October of 2011, there was a real outpouring of sadness from the high stakes poker community. Alan, who was seen on the fifth season of High Stakes Poker, was a re...

--

Pokerstars CEO Steps Down

Pokerstars managed to keep their operation as solid as a rock last year despite some extreme turbulence in the industry. Despite having to shut its doors to the US market, Pokerstars seemingly didn't ...

--

Randy "nanonoko" Lew (Barely) Enters Himself Into the Guinness Book of World Records

Earlier today, Randy "nanonoko" Lew set the Guinness World Record for most hands played in an eight hour period while remaining profitable. The World Record was set at the PCA (Pokerstars Caribbea...

--

Court Documents: Phil Ivey Was Receiving $920k Per Month From Tiltware

It's not a surprise that Phil Ivey was receiving a substantial amount of money each and every month from Tiltware LLC (Full Tilt Poker parent company), but recently released court documents reveal exa...

--

Luciaetta Ivey Sues Phil Ivey, Lawyers

Luciaetta Ivey filed a lawsuit earlier this week against her ex-husband Phil Ivey, Ivey's lawyer David Chesnoff and her former lawyer John Spilotro, alleging that the three of them conspired against h...

--

"ElkY" vs Veldhuis Kickboxing Match Set for Tomorrow

The kickboxing match between Bertrand "ElkY" Grospellier and Lex "RaSZi" Veldhuis is set to take place tomorrow (November 22nd). The start time will be 4 pm CET, with the fight taking place "in th...

--

Laurent Tapie: The ISPT is Real and Will Begin Next Year

Shortly after Groupe Bernard Tapie signed an acquisition agreement with Full Tilt Poker, it was also revealed that Laurent Tapie (son of Bernard Tapie) was involved in the ISPT (International Stadiums...

--

Gus Hansen Proclaims His Innocence

With the formerly powerful Full Tilt Poker brand continuing to fall apart by the hour, a number of people associated with the company have issued public statements in which they have proclaimed their ...

--

EPL Indefinitely Suspends Ferguson and Lederer

The Epic Poker League's "Standards and Conduct Committee" has just announced that they have "indefinitely" suspended both Howard Lederer and Chris "Jesus" Ferguson. Howard Lederer is a 5-year Epic ...

--

Full Tilt Poker Attorney Answering Questions on TwoPlusTwo

Jeff Ifrah, founding partner of Ifrah Law LLC, is one of a number of different attorneys who is currently representing Full Tilt Poker. Ifrah is also representing eight members of "Team Full Tilt"...

--

Bwin.Party Shares in Freefall

Earlier today, Bwin.Party (parent company of Party Poker) dipped below the 100.00 mark for the first time in its history, eventually closing the day at 101.70 on the London Stock Exchange. The sto...

--

Barry Greenstein's Car Stolen, Returned Within Minutes

It's official - Barry Greenstein runs good. How else can you explain Greenstein's Aston Martin DB9 being "stolen" from valet parking in San Diego, only to be returned an hour later by the thief? ...

--

Steve Z and the Case of the Seized Diamonds

Steve Zolotow wants his diamonds back. According to the Toronto Sun (link below), Full Tilt Poker Pro Steve Zolotow had nearly $900,000 worth of uncut diamonds seized by Canadian Customs officers ...

--

Jamie Gold Makes an Appearance on TMZ.com

2006 World Series of Poker champion Jamie Gold is in the news once again. Unfortunately for Gold, the news isn't very good. According to TMZ.com (link below), the Borgata Hotel Casino and Spa in A...

--

Patrik Antonius Crushes Brandon Adams to Win Tennis Prop Bet

Patrik Antonius easily beat Brandon Adams 6-0, 6-1 to win their tennis prop bet yesterday. Despite playing "every day" for seven months to prepare for the match, Adams wasn't able to mount much of a c...

--

News from Twitter: Erica Schoenberg Pregnant, WSOP Numbers Still Strong

A few pieces of news were revealed via Twitter earlier today that you might be interested in: 1. Erica Schoenberg is pregnant. Erica Schoenberg (or is it Erica Lindgren now?) revealed via her Twitt...

--

Erick Lindgren and Erica Schoenberg Get Married

Erick Lindgren and Erica Schoenberg tied the knot in Santa Barbara earlier today. Many of poker's biggest names, including Daniel Negreanu and Phil Hellmuth, attended the event. Many pros and ...

--

Isaac Haxton Offering To Sell $300k of AP/UB Money for 20 Cents on the Dollar

Earlier today, Isaac Haxton (aka "luvtheWNBA" on Full Tilt Poker and "philivey2694" on Pokerstars) posted this on 2+2: "I'll sell AP/UB for 20 cents on the dollar. I have 300k. US account so I can'...

--

Irresponsible Journalism FTW

Was it just me, or was anybody else pissed off that certain "journalists" were matter-of-factly stating that online poker players in the United States wouldn't be getting their money back after "Black...

--

Lex "RasZi" Veldhuis vs Bertrand "ElkY" Grospellier

An epic fight will be taking place in Las Vegas during the second half of May. Edgar vs Maynard III? Quinton "Rampage" Jackson vs Matt Hamill? Nope - try Lex "RasZi" Veldhuis vs Bertrand "ElkY"...

--

Robert Varkonyi Reportedly Falls Victim to Ponzi Scheme

According to Forbes.com, 2002 World Series of Poker champion Robert Varkonyi and his wife are suing a New York hedge fund for fraud. According to the Forbes.com article, Varkonyi and his wife repo...

--

Daniel Negreanu vs Isildur1 Rematch Betting Odds

On Sunday, March 20th, Daniel "KidPoker" Negreanu and Viktor "Isildur1" Blom clashed in the first installment of their two-part "Superstar Showdown" match. At least, it was supposed to be a two-pa...

--

Daniel Negreanu vs Viktor Blom Betting Odds

In just a few hours, Daniel "KidPoker" Negreanu and Viktor "Isildur1" Blom will lock horns in the "Superstar Showdown" on Pokerstars. The 5,000 hand battle between Negreanu and Blom will be spread...

--

Andrew Robl Might Want to Fight You

If you are a "beginning fighter" and have always had the desire to try and smash Andrew "good2cu" Robl's face in, then you might be in luck. In a recent entry on his blog titled "The Easy Life", R...

--

Kathy Liebert Takes Aim at Howard Lederer

Kathy Liebert doesn't like Howard Lederer very much. Earlier in the week during a "Live at the Bike" webcast, Kathy Liebert said that Howard Lederer would have been a "bust out poker player if he ...

--

Erik Seidel Takes Over The #1 Spot on the All-Time Money List

Earlier tonight, Erik Seidel defeated Chris Moneymaker to take down the 2011 National Heads-Up Poker Championship for $750,000. This win gives Seidel $14,697,297 in total lifetime tournament cashe...

--

Tom Dwan Sets The Record Straight on Those $11 Million Pot Rumors..

Rumors have been swirling over the past week that Tom "durrrr" Dwan took down a MASSIVE pot while playing in an ultra high-stakes cash game in Macau. The story, which was started by a Finnish play...

--

No Hellmuth for "Dancing With The Stars"

There was a rumor making the rounds over the past few weeks that "The Poker Brat" Phil Hellmuth would be competing on the newest season of "Dancing With The Stars". Hellmuth fired up the rumor mil...

--

Peter Eastgate Is Officially Back

2008 World Series of Poker main event winner Peter Eastgate officially made his return to the poker world on Monday, as he participated on Day 1a of the EPT Copenhagen main event. In July of 2010,...

--

Haseeb Qureshi Recounts Ashton Griffin's 70 Miles in 24 Hours Prop Bet

Haseeb Qureshi recently added a new post on his Cardrunners.com blog (link below) that is titled "The Million Dollar Bet, Pt. 1". The blog posting is a pretty captivating look at the recent 70 mil...

--

Phil Hellmuth Meets George W. Bush

On Saturday, Phil Hellmuth announced via his Twitter account that he would soon be meeting the 43rd President of the United States, George W. Bush: "Early bird gets the worm! Up at 8:10 am (sigh); ...

--

I've Got Your Super High Roller Event Right Here..

Earlier in the month, a "Super High Roller" event was held at the 2011 PCA (Pokerstars Caribbean Adventure). This event, which was eventually won by Eugene Katchalov, had a buy-in of $100k. 38 pla...

--

Media Watch: Phil Hellmuth Appears on TMZ.com, Dang Brothers Interviewed by PokerStatic

1. Phil Hellmuth Story Appears on TMZ.com. Earlier this weekend, a story about "The Poker Brat" Phil Hellmuth appeared on TMZ.com. According to the article, TMZ.com obtained footage of Hellmut...

--

Rounders 2 On The Way

Alright, this news is a few days old, but it's too cool not to mention. According to the Wall Street Journal, Miramax Films and Weinstein Co. have agreed to create sequels to the Bad Santa, Round...

--

John Racener Arrested, Charged With His Third DUI

According to the St. Petersburg Times, 2010 World Series of Poker main event runner-up John Racener was recently arrested and charged with his third DUI. Here is the paper's recap of the incident:...

--

Peter Eastgate's WSOP Main Event Bracelet Auction Update

Earlier this week, Peter Eastgate put his 2008 World Series of Poker main event bracelet up for auction on Ebay. According to Ebay, 100% of the proceeds from the sale will go to support the U.S. F...

--

Tony G "Apologizes" To Andrew Robl

Earlier today on the PartyPoker.com blog, Tony G issued a tongue-in-cheek "apology" to Andrew "good2cu" Robl. The apology revolves around Tony G's outburst towards Robl on a recent episode of "The...

--

Another Poker Related World Record Has Been Broken

Earlier this year, Phil Laak smashed the world record for longest time spent playing poker in a single session. The previous record, which was held by Paul Zimbler, stood at 78 hours, 25 minutes a...

--

Scott Montgomery Robbed at the Bellagio

Full Tilt Poker pro Scott Montgomery took to his Twitter account yesterday to give details of his "mugging" inside of a bathroom at the Bellagio on Las Vegas. Montgomery posted three Tweets about ...

--

A Bad Time For Internet Connection Issues..

It's tilting enough to have Internet connection issues on a normal night.. I can't imagine having them while 10-handed in the WCOOP main event. Here is a hand that took place just a few minutes ag...

--

Is the US Government Gearing Up For a Run at Full Tilt Poker?

Earlier this week, Wicked Chops Poker (link below) broke the news that Jason "JDN" Newitt had been subpoenaed to appear in the US District Court (Southern District of New York). Newitt was schedul...

--

Phil Ivey vs Luke Schwartz

Phil Ivey and Luke "__FullFlush1__" Schwartz got a confrontation earlier today at the WPT London. Here is a recap of the exchange between Schwartz and Ivey (via PartyPoker.com): "We joined the ...

--

The Annie Duke/Daniel Negreanu Feud Continues To Rage On

The fact that Annie Duke and Daniel Negreanu don't like each other is one of the worst kept secrets in poker. However, many people don't realize just how far back their feud goes. The origins of t...

--

More Details of the Ted Forrest $2 Million Weight Loss Bet Emerge

Earlier this summer, details emerged of the unbelievable $2 million weight loss bet between Ted Forrest and Mike Matusow. The genesis of this bet came in the summer of 2007, when Ted Forrest bet M...

--

Wicked Chops Poker Publishes Part 2 Of Their Ultimatebet Superuser Series

Wickedchopspoker.com (one of our favorite sites) released the second installment of their "UltimateBet Super-User Cheating Scandal" series yesterday. The Ultimatebet "Superuser" story erupted in e...

--

Phil "Unabomber" Laak Hospitalized After ATV Accident

According to his Twitter account, Phil Laak is currently holed up in an Oregon hospital right now, recovering from an ATV accident that left him with seven broken bones. According to good friend ...

--

A New "durrrr Challenge" On The Horizon?

Time flies - it's been over a year and a half since Tom "durrrr" Dwan first issued his "challenge" to the online poker world. Patrik Antonius was the first player to accept the challenge, lured by...

--

Ted Forrest Wins Monster Weight Loss Prop Bet

Ted Forrest recently cashed in on a ridiculous prop bet that saw him collect $2 million after successfully losing 50 pounds in two months. Apparently after eating a meal at the Commerce in May, Fo...

--

WPT Bellagio Cup VI Gets Under Way on Sunday

The ninth season of the WPT (World Poker Tour) will kick off on Sunday afternoon when the Bellagio Cup VI gets under way in Las Vegas. The World Series of Poker main event is taking a day off on S...

--

Peter Eastgate "Taking a Break" From Professional Poker

In early June, Peter Eastgate revealed that he would only be playing in one tournament at the 2010 World Series of Poker - the main event. The reasons? 1. He wanted to watch the World Cup. 2...

--

Tom Dwan Surfaces on Twitter

There are countless fake Tom "durrrr" Dwan Twitter accounts floating around, but yesterday the real Tom Dwan finally decided to start his own account. Dwan posted his first ever "Tweet" yesterday....

--

Fight Between Harrah's And Everest Poker Rages On

In March of 2008, Everest Poker and Harrah's Entertainment, Inc. signed a three-year World Series of Poker sponsorship deal. The deal called for Everest Poker's parent company to pay Harrah's $22....

--

PokerNews Tries Again with "PokerNews Strategy"

In September of 2008, Pokernews launched "PokerNews Strategy", a product that was set to compete against the likes of Cardrunners and PokerXFactor in the online poker instructional video niche. "P...

--

Phil Laak Shatters the Poker Endurance Record

Phil Laak wasn't happy just breaking Paul Zimbler's record of 78 hours, 45 minutes for the longest ever poker session - he wanted to destroy it. As of this second, Phil has played poker continuous...

--

Phil Hellmuth Falls Short, Phil Laak Still Going

1. Phil Hellmuth Falls Short. It wasn't meant to be for Phil Hellmuth on Friday, as the "Poker Brat" fell short in his bid to win his 12th World Series of Poker bracelet. Phil was in good shap...

--

"The Grinder" Is Doing Well Again, and Phil Laak Reaches The Halfway Point

1. Michael "The Grinder" Mizrachi Leads $10,000 Seven Card Stud Championship After Day 1. Michael Mizrachi, fresh off of his impressive victory in the $50,000 Poker Player's Championship, is at it...

--

Phil Laak Has Started His Poker Endurance World Record Attempt

Earlier today, Phil Laak took his seat in a $10/$20 NLHE cash game at the Bellagio and officially started his attempt at setting a new World Record for longest ever poker session. The current reco...

--

Bodog Spends Millions to Purchase Slots.com

According to a press release that was circulated earlier today, Bodogbrand.com shelled out about 4 million pounds (or about $5.89 million USD) to purchase Slots.com. Bodogbrand.com is the owner an...

--

Phil Hellmuth Makes Appearance in New Ludacris Video

With the World Series of Poker just a few days away, there has been a big drop-off as of late when it comes to the flow of news out of the poker world. Don't despair though, as Phil Hellmuth has ...

--

"The Ivey Room" To Be Officially Unveiled on May 22nd

One week from today (May 22nd), the Aria Hotel & Casino in Las Vegas will be hosting a $1 million "VIP Poker Tournament" to celebrate the opening of their brand-new high limit poker room. The name...

--

Daniel Tzvetkoff Arrested In Las Vegas on Money Laundering Charges

Daniel Tzvetkoff, founder of the online payment processing company "Intabill", was detained on Las Vegas on Friday after being charged in a "$584 million money-laundering scheme". Tzvetkoff appear...

--

"Isildur1" A No-Go, "durrrr" Continues to Roll and "Jesus" Gets Into Movies

1. "Isildur1" a no-go for PartyPoker.com Big Game IV. According to Tony G, "Isildur1" will not be participating in the PartyPoker.com Big Game IV, which gets under way on Sunday. Tony G was th...

--

Online Gambling Industry Dealt Temporary Setback In Kentucky Domain Case

The monumentally ridiculous online gambling domain name case in Kentucky just won't die. Many were expecting that the Kentucky Supreme Court would uphold a Court of Appeals ruling that sided with ...

--

Two Suspects in EPT Berlin Robbery Arrested

According to the Associated Press, police in Berlin have now arrested two men suspected of taking part in the EPT Berlin robbery, with more arrests expected over the coming days. Police have been ...

--

Armed Robbery at EPT Berlin

At 2:10 pm local time (Berlin) earlier today, there was a somewhat cryptic posting on Pokerstarsblog.com: "OK, there's been a bit of an incident here - and the tournament has been interrupted. We'r...

--

NAPT Venetian $25k Bounty Shootout Starting Tables Announced

The starting tables of the $25,000 High Roller Bounty Shootout at the NAPT Venetian were finalized earlier tonight during a draw party. The event will get underway at 11 am (local time) on Tuesday...

--

Ivey Reportedly Loses Big Super Bowl Bet, A New "durrrr" Blog Entry and More

There are a few things that we know about Phil Ivey, such as: 1. He is a really good poker player. 2. He is unbelievably rich. 3. He really likes to gamble, and gamble big. In June of 2008,...

--

Hoyt Wins, T.J. Cloutier Will Get His Bracelet Back and More

1. Hoyt Corkins Wins 2010 Southern Poker Championship. Hoyt Corkins must really, really like playing in World Poker Tour events. Just a few minutes ago, Hoyt Corkins defeated Jonathan Kantor t...

--

Phil Ivey #1 on All Time Money List

With his $600,000 AUD ($538,890 USD) cash in the $100,000 Challenge at the 2010 Aussie Millions, Phil Ivey has now moved into the #1 spot on the all time tournament money list. Prior to the Aussie...

--

News Update: Cole South, Gus Hansen, Aussie Millions and More

1. Cole South. According to HighstakesDB.com, Cole South has won the largest pot of the year so far on Full Tilt Poker. The $601,882 pot was contested between Cole South, "LarsLuzak" and "Ziigmund...

--

Phil Ivey Gets Divorced

According to TMZ.com (link below), Phil Ivey and his former wife Luciaetta have filed for and received a divorce. The article says that "Ivey and Luciaetta filed the joint petition in a Nevada cou...

--

Pokerstars Now Officially Owns Pokerpages.com

Earlier this year, Pokerpages.com announced with "sadness and regret" that they would be closing Pokerpages and "all of its related services" on October 31st, 2009. October 31st came and went, yet...

--

Two Plus Two Publishing LLC Files Suit Against Dutch Boyd

According to an article in the Las Vegas Sun (link below), Two Plus Two Publishing LLC has filed suit against a couple of people, one of which is Russ "Dutch" Boyd. The lawsuit claims that Dutch B...

--

Done Deal: World Poker Tour Purchased by PartyGaming Subsidiary

Despite a last minute proposal from Mandalay Media, WPTE (WPT Enterprises Inc.) shareholders have agreed to sell the company's World Poker Tour assets to Peerless Media Ltd, a subsidiary of PartyGamin...

--

The Bidding War for the World Poker Tour Continues

Just when it seemed certain that Peerless Media Limited (a subsidiary of PartyGaming) was going to walk away with the World Poker Tour, another company pops up at the last moment and throws a wrench i...

--

Mike Sexton To Be Inducted Into Poker Hall of Fame, Vanessa Rousso Won't Be Co-Hosting HSP

According to LVRJ.com (link below), Mike Sexton will be the lone 2009 inductee into the Poker Hall of Fame in November. Sexton was the only person out of a nine-name ballot that received enough vo...

--

Luke "__FullFlush1__" Schwartz Continues His War of Words With Tom "durrrr" Dwan

Pokerlistings.com recently interviewed the infamous Luke Schwartz, aka "__FullFlush1__" on Full Tilt Poker, and the result was yet another tirade against Tom "durrrr" Dwan. Somewhere along the lin...

--

Phil Hellmuth Arrives at the World Series of Poker Europe Main Event

Phil Hellmuth, known for his extravagant entrances into major poker tournaments, arrived at the World Series of Poker Europe earlier today dressed as an emperor. Hellmuth rode to the front of the ...

--

Poker Lawsuits Galore

A new week is upon us, and two new poker-related lawsuits have been filed. The first lawsuit has to do with the brand-new "Face the Ace" show that has been airing on NBC as of late. The show, ...

--

A Busy Month Approaches For the Poker World

Aside from a "martonas" inspired burst of activity on Full Tilt Poker a few weeks ago, the poker world has been pretty quiet since the World Series of Poker came to a close in mid-July. This all ch...

--

PartyGaming Swoops In To Purchase The World Poker Tour

The mystery bidder has been revealed. Late last week, WPT Enterprises Inc., the parent company of the World Poker Tour, announced that they had received an "alternative acquisition proposal" that n...

--

The World Poker Tour Is Sold

The end of an era. On July 28th, WPT Enterprises (the World Poker Tour) entered into an agreement to sell "substantially all of the Company's operating assets other than cash, investments and certa...

--

Justin "BoostedJ" Smith Blows Knee Out During Celebration at Bellagio Cup V

It's not very often that a player suffers a crippling injury during the final table of a major poker tournament. However, that's exactly what happened at the final table of the Bellagio Cup V earli...

--

Full Tilt Poker Banned By The UFC?

When Full Tilt Poker logos started popping up everywhere at UFC events, nobody was really surprised. Poker and mixed martial arts are both male-dominated activities, and the benefits of having Full...

--

Matt "Hoss_TBF" Hawrilenko vs Phil Hellmuth = Epic Hellmuth Tilt Session

Matt Hawrilenko (aka "Hoss_TBF") is, without a doubt, one of the top Limit Hold'em players in the world. You would have a hard time finding any high-stakes Limit Hold'em player who doesn't feel that t...

--

Phil Galfond vs Barack Obama?

BlueFirePoker.com, an online poker training site that is led by Phil "OMGClayAiken" Galfond, made headlines today when they issued a million dollar poker challenge to President Obama or "any member of...

--

Theo Jorgensen Defeats Gus Hansen In Epic Boxing Match

In what was perhaps the worst boxing match that I've ever seen in my life, Theo Jorgensen defeated Gus "The Great Dane" Hansen via decision. The fight just wrapped up about an hour ago in Copenhage...

--

"durrrr" Challenge Set To Begin This Week

Patrik Antonius will be the first to battle Tom Dwan in the "durrrr" challenge, and the two players are expected to begin the challenge later this week. Tom Dwan set the online poker community abla...

--

Clonie Gowen Files Amended Complaint In Full Tilt Poker Dispute

Was Clonie Gowen stiffed out of her rightful 1% stake in Full Tilt Poker and all of its associated companies? The increasingly nasty legal dispute between Gowen and FTP got even uglier last week wh...

--

Phil Ivey Betting A Million Dollars On The Super Bowl

PokerRoad.com has a weekly show on their site called "Tuesdays With Ivey". This show is a phone conversation between Barry Greenstein and Phil Ivey that normally lasts about ten minutes. There a...

--

Phil Galfond: Gus Hansen "A Good Player In A Game of World Class Players"

Our friends at the Hardcore Poker Show on Sirius 98 recently conducted an interview with Phil "OMGClayAiken" Galfond, and were kind enough to send us an audioclip from the show. The Hardcore Poker Sho...

--

Pokerstars Continues To Grow Despite Global Recession

When the global economic crisis started to set in last year, many people began to fret about the impact on the online poker industry. The industry had survived the UIGEA and multiple scandals, but cou...

--

David Benyamine, Phil Ivey and Patrik Antonius All Accept The "durrrr" Challenge

A few days ago, Tom Dwan set the online poker message boards ablaze when he issued the million dollar "durrrr" challenge. The challenge was simple - "durrrr" was challenging anyone in the world to ...

--

Doyle Brunson Classic Numbers Way Down From Last Year

The economic meltdown appears to have had an impact on the turnout for the "Doyle Brunson Classic". Last year, 626 players took part in the tournament, making for a total prize pool of almost $9.4 ...

--

High Stakes Action in December, Jeezy vs KG, LAPT Nuevo Vallarta

Bunch of interesting news items over the past couple of days, so here they are .. also, Kevin Garnett vs "Young Jeezy" in an epic high-stakes poker battle.. 1. High Stakes Leaders in December.

--

Di "Urindanger" Dang Wins the Largest Ever Online Poker Hand

This weekend has seen some of the craziest action in the history of online high-stakes poker. The record for the largest ever online poker cash game pot has been broken FOUR times already this week...

--

World Poker Tour's Stock Continues to Crater

The World Poker Tour and Fox Sports Net jointly announced on Tuesday morning that they had officially launched their new television series, ClubWPT.com. Investors couldn't have cared less and continue...

--

PokerNews Strategy Finally Launches

Pokernews officially launched their entry into the increasingly crowded instructional poker video niche on Thursday, as the company unveiled their new product "PokerNews Strategy". They will enter the...

--

Partygaming's Stock Hits All-Time Low

Many North American and European publicly traded stocks have been hammered over the past couple of months, and PartyGaming is no different. The stock of PartyGaming (PRTY) closed at 173.50 today, whic...

--

Excalibur Poker Room Switching Completely to Electronic Poker Tables

The poker room of the Excalibur Hotel and Casino in Las Vegas will be completely electronic by this Friday.

The casino announced that they shut down their poker room on Sunday night and wil...

--

Roy "The Oracle" Winston Loses His Cool

A few days ago, Roy "The Oracle" Winston made a post on his Cardplayer.com blog titled "Change of Plans".

In the posting, Winston talked about playing in the first FTOPS event. He recounts...

--

Flipping Is All the Rage on Full Tilt Poker These Days

What do you do when you're an online poker player with a multi-million dollar bankroll and a sick urge to gamble? You hop onto Full Tilt Poker and "flip" in the highest limit Pot Limit Omaha games on ...

--

Pokerstars Permanently Increasing Guarantees On a Number of Tournaments

Pokerstars will be permanently increasing the guarantees for a number of their tournaments starting next week.

If you pull up some of the tournaments that start in e...

--

Betting Odds Released for World Series of Poker Main Event Final Table

If you've got an inkling as to who you think is going to take down the 2008 World Series of Poker Main Event in November, here's your chance to make some money from it.



--

Dutch Boyd Is Looking for a New Backer

In his most recent blog posting titled "Hungry Horse ISO Stable", Dutch Boyd says that he is looking for a new backer.

If you were wondering why you didn't see Dutch Boyd's name in any of ...

--

Patrik Antonius Is Pissed And Wants Everyone To Know Why

Patrik Antonius is normally emotionless and extremely laid-back.

Recently Antonius had a run-in with the assistant golf pro at the Wynn Golf Club, and has taken to the Internet to vent and...

--

World Poker Tour (WPTE) Now Trading For 89 Cents Per Share

The publicly traded stock of the World Poker Tour continues to crash. On Tuesday, WPTE closed at 89 cents per share, meaning that the company now has a valuation of just $18.24 million dollars. The st...

--

British Poker Player Suffers Ultimate Bad Beat; Plunges to His Death After Losing Poker Game

The Telegraph is reporting that young Mark Day, all of 20 years old, plunged to his death after losing a poker game with some of his closest friends.

He wasn't distr...

--

WPTE (World Poker Tour) Reaches Penny Stock Status

The publicly traded stock of the World Poker Tour (WPTE on the Nasdaq) dipped as low as 98 cents on Tuesday, officially bringing the company into "penny stock" territory.


1. Riz...

--

Daniel Negreanu Launches PokerVT.com

There has been another addition to the "instructional poker video" niche, as Daniel Negreanu has launched PokerVT.com (the VT stands for "Virtual Training"). Negreanu has managed to sign a number o...

--

Michael Binger and Roy Winston Offering Coaching Services to One "Lucky" 2008 WSOP Main Event Final Table Participant

I came across an interesting article tonight while I was surfing through Google News.

Michael Binger and Roy Winston, a couple of professional poker players, have t...

--

Bodoglife Releases 2008 World Series of Poker Betting Odds

Bodoglife.com have released some interesting betting odds and prop bets for the 2008 World Series of Poker.

In past years, Bodoglife have released betting odds for th...

--

Daniel "KidPoker" Negreanu vs Brian "$tinger 88" Hastings?

It seems as though there might be an online match in the works between Daniel Negreanu and Brian Hastings.

The two sides have indicated a willingness to play two head...

--

Note to Self: Don't Play in Any Home Games in Palatka, Florida

In February, there was a particularly gruesome triple murder that took place in a home poker game in Palatka, Florida.

Apparently, here's what happened:


--

Doyle Brunson Issues Patrik Antonius a $100,000 Per Hole Golf Challenge


Doyle Brunson seems to be a tad pissed off these days.

In case you haven't heard, Doyle Brunson and Patrik Antonius are slated to engage in a heads-u...

--

Ed "Bluescouse" Hollis Back at It Again

After a one month absence, Ed "Bluescouse" Hollis is back at it again, playing well above his bankroll and drawing a throng of onlookers.

The last time that Ed left u...

--

Joe Hachem Nearly Gets Into a Rumble at the EPT Grand Final in Monte Carlo

Things were progressively smoothly at the EPT Grand Final today until a fight almost took place between "Team Pokerstars Pro" Joe Hachem and T6 Poker player Woody Deck.



--

A Busy Summer Lies Ahead for Patrik Antonius

It seems like everyone wants to make a wager with Patrik Antonius these days.

Not only is Antonius planning on playing a "fair" number of World Series of Poker events...

--

Daniel Negreanu: "I'm In That Killer Mindset, Like I Literally Want to Eat People's Brains"

Wow! In his latest blog posting on his site, entitled "Eating Brain", Daniel Negreanu begins by talking about how prepared he is for both the EPT Grand Final (currently taking place as we speak) and t...

--

World Poker Tour's Stock (WPTE) Dying a Slow and Painful Death

Can anything resuscitate the rapidly withering stock of the World Poker Tour?

The stock, WPTE (listed on the Nasdaq), is currently trading at just $1.53. This gives th...

--

Jennifer "Jennicide" Leigh's Playboy Spread Released to the Public

The online poker community is abuzz today after the release of the May 2008 issue of Playboy. This issue has a multi-page spread featuring Jennifer "Jennicide" Leigh.

...

--

"Well-Known" High Stakes Poker Star Allegedly Used High-End Prostitution Ring

The New York Daily News (link below) have published an article in which they claim a "well-known, high-stakes" poker star utilized the services of Kristin Davis. Kristin Davis, now being held on charg...

--

Weekend Notes - Absolute, More FTP/Cardrunners, etc.

I'm tired tonight and don't really want to flesh out an entire article tonight on any of the topics that I wanted to talk about, so instead I am just going to run through and write a short piece on ea...

--

Full Tilt Poker Makes Policy Change After Inking Deal with Cardrunners

The Cardrunners - Full Tilt Poker deal that was announced a few days ago has generated a great deal of buzz within the online poker community. The deal, which was apparently months in the making, w...

--

Jennifer "Jennicide" Leigh To Appear in May Edition of Playboy

There have been rumors swirling around for eons that Jennifer "Jennicide" Leigh was going to be appearing on the pages of Playboy magazine. We first wrote about it on our Poker King web site in August...

--

Ed "Bluescouse" Hollis is Back

When the story last left off, Ed "Bluescouse" Hollis had just made a blog posting on his site entitled "IN BAD SHAPE", where he lamented that he had just dusted off almost all of his bankroll. He had ...

--

Florida Man Kills Three After Being "Cheated" In "High Stakes" Poker Game

You may want to think twice before inviting Duane Crittenden II to your home game. The 28 year old Florida man was arrested over the weekend after stabbing and shooting three other players who part...

--

American Poker Player Robbed Outside of Hotel at Aussie Millions

This story should serve as a cautionary tale for any poker players who are thinking about carrying a large amount of cash on them, especially in unfamiliar territory. Jason Potter was fresh off of ...

--

2008 PCA Numbers Up over 21% From Last Year

I guess we can't really be surprised that the overall numbers for the 2008 Pokerstars Caribbean Adventure are up over 21% from last year, considering how fast Pokerstars has continued to grow over the...

--

David "The Dragon" Pham Wins Cardplayer POY Race

David "The Dragon" Pham turned in a remarkably consistent 2007 en route to being named Cardplayer's Player of the Year. This isn't the first time that he has won this honor, as he was named the Player...

--

Calvin Ayre to Scott Lewis: I Want To Hit You

Calvin Ayre, founder of "Bodog", has issued this statement to 1st Tech's Scott Lewis: I want to smash your face. Repeatedly. Don't know what we are talking about? As you probably know, Calvin Ayre ...

--

Dutch Boyd Lets His Domain Name Expire

You can call Dutch Boyd all sorts of different things. Brilliant. Strange. Conflicted. Charismatic. His story is one of incredible highs and monumental lows. He was a child prodigy with a mental illne...

--

Shawn Sheikhan Facing Possible Deportation to Iran

Shawn Sheikhan, often seen on Poker After Dark or reruns of the World Series of Poker, is facing possible deportation to his birthplace of Iran. This stems from a 1995 conviction on charges of sexual ...

--

APerfectGent and Malicous222 Locked in a War of Words and Money

APerfectGent, aka "YourTimeisUp", is a JJProdigy disciple who tears up the upper limit cash games, SNG's and tournaments on various sites (at least those sites that he hasn't been banned from due to h...

--

RealPokerTraining.com Hires Chad Batista as an Instructor

A pretty impressive hire by the group that runs Realpokertraining.com, as they manged to land Chad "LilHoldem954" Batista on their team. I am pretty sure that Cardrunners and Pokerxfactor were involve...

--

Daniel Negreanu Turned Down The Chance to Be on Survivor

Back in early May, we reported that Jean-Robert Ballande was likely to appe...

--

Richard "Quiet Lion" Brodie Allowed to Play at the World Series of Poker After All

It seems as though the public outcry worked. Just a short while after being banned from the World Series of Poker and any Harrah's properties, Richard Brodie has announced that he is now being allo...

--

Jennifer "Jennicide" Leigh to Play the 2007 World Series of Poker in Her Lingerie

The online message boards are buzzing about a recent interview that Jennifer "Jennicide" Leigh did, in which she stated that she would be playing the 2007 World Series of Poker in her lingerie. Now, t...

--

Google Trends Says: Expect a Hot Summer for Poker


As yo...



--

Jean-Robert Ballande To Appear on the Next Survivor?

Consider this just a rumor at this point. I have been told by several of my credible sources that Jean-Robert Ballande has auditioned and been selected for the next Survivor.


--

J.C. Tran Wins World Poker Tour Player of the Year

Has there been a more dominant player in the first half of 2007 than J.C. Tran?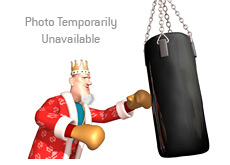 J.C. Tran...

--

Submission Deadline to Calvin Ayre Wild Card Poker II Has Been Extended

Those people who had been interested in applying for Calvin Ayre's Wild Card Poker II but had been putting it off now have a few more days in which to get their applications in. Bodog has extended the...

--

Pocketfives About to Be Sold?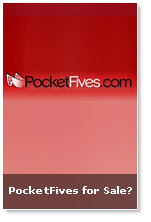 Consider this a rumor at this time. I have been told by va...

--

Jennicide Does FHM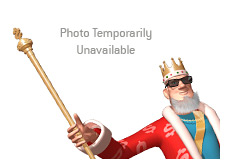 The onli...

--

Rumor: Daniel Negreanu Wins $1 Million at WPT By Backing Kirk Morrison

I am working to confirm this rumor, though I have been told by several of my trusted sources that it is in fact true. Apparently, Daniel Negreanu backed his good friend Kirk Morrison at the World Poke...

--

How Chris "Jesus" Ferguson Turned $1 into $20,000 (And How You Can Too)

You have probably heard stories about how Chris "Jesus" Ferguson turned $1 into $20,000, and how he is trying to do it again.


--

Actionjeff Responds to Our Article Re: Sunday Millions

For some background on this story, please click here. Actionjeff popped up on 2+...

--

Jill Rockcastle Admits to Killing William Gustafik

If you have been following along with this story, you know that William Gustafik was found stabbed to death in his Panorama Towers apartment building. You know that his wife, Jill Rockcastle, was the ...

--

Jeff Madsen and Trishelle From Real World An Item?

Holla balla?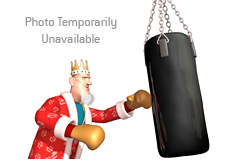 Poker phenom and destroyer of all t...

--

Chantel McNulty Gets a Boob Job

Much has been said about Chantel McNulty on poker message boards. She is a 22 year old high limit poker player who has been involved with several high profile poker players and seems to be a lightning...

--

William Gustafik, Professional Poker Player, Stabbed to Death in Las Vegas

William Gustafik, a professional poker player and chiropractor living in Las Vegas, was found dead in his condo earlier this week. It is believed that his wife, Jill Rockcastle, murdered her husband f...

--

The Truth Behind the Phil Ivey / Marc Goodwin / Ram Vaswani / Eric Sagstrom Golfing Story

This story has been brewing for months now. Word first leaked out about this story in late January, and there has still been no resolution to the matter as of yet. Early stories about this cast Phil I...

--

Live Poker Game Raided in Atlanta

Police descended on a major poker game operating in a home in Roswell, Atlanta yesterday, following a six month investigation into commercial gambling taking place in the area.


--

Bryan Micon to Divorce Wife, Move to Las Vegas



Bryan Micon, co-owner of Never Win Poker, announced on a Neverwinpoker radio show on Saturday night that he is getting a divorce from his wife, and moving...



--

Lee Jones To No Longer Be Pokerstars Manager



There have been a lot of rumors swirling around the Net about the fate of Lee Jones at Pokerstars. Was he leaving the company entirely? Was he staying? Would he be taking a different role with the ...



--

Fossilman Hacked!



If you happened to be on Pokerstars today (Sunday, March 18th), and happened to be watching the high level SNG's on Stars, you may have noticed something peculiar. You may have noticed that Greg "F...



--

LOL Donkaments



Background:

A bunch of posters on 2+2 pooled their money together, and agreed to donate $10,000 to charity if Barry Greenstein would utter the word "lol donkaments" sometime during the broad...



--

Bluff Magazine to Acquire Thepokerdb.com



Other sites may try and emulate what thepokerdb.com does, but no site comes even close. You will often times be playing in a tournament, and one player will say to another "Check my thepokerdb stat...



--

Daniel Negreanu and Greg Raymer Are at War

In recent days, comments have been made by each of these high profile players against the other, and the comments have sparked a larger war of words between the two likable players. How did it start, ...

--

Dallas Police And Swat Team Bust Underground Card Room

First, Washington State just recently made playing poker and gambling online a Class C felony. Then, word comes out of Dallas that this past weekend, an underground card room named Aces was busted by ...

--