Bwin.Party Continues to Get Hammered
Published on 2011-08-11 00:02:00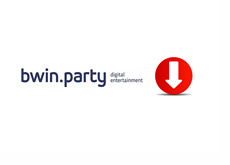 Earlier today, Bwin.Party (parent company of Party Poker) dipped below the 100.00 mark for the first time in its history, eventually closing the day at 101.70 on the London Stock Exchange.
The stock has been in freefall as of late, and today's 9.68% drop certainly didn't help things.
Bwin.Party is now trading nearly 30 points LOWER than it was before "Black Friday" on April 15th (the stock closed at 131.00 on the London Stock Exchange that day, just hours before "Black Friday" changed the online poker world forever).
On the first day of trading after "Black Friday", Bwin.party closed at 170.00. Optimism was through the roof as investors piled into the stock after figuring that Party Poker would clean up at the expense of Pokerstars, Full Tilt Poker and UB/AP.
This certainly hasn't turned out to be the case, as Party Poker's traffic is only up 20% year-over-year according to Pokerscout.com. That's pretty disappointing growth considering that Full Tilt Poker is currently closed and traffic at UB/AP is down 97%.
According to Pokerscout
, Party Poker is currently the third largest online poker room in the world, behind Pokerstars and iPoker. Many FTP, UB and AP customers have decided to migrate over to Pokerstars, as their quick repayment of their US customers inspired a great deal of confidence in the company.
Bwin.party's stock has been getting hit for other reasons as well (proposed new gambling laws in Germany, general market weakness). Company management has to be greatly concerned over the stock's recent freefall, as hundreds of millions of pounds worth of market capitalization has been evaporated in just a few short weeks.
--
Filed Under:
Random Poker News