Epic Poker League Suspends Chris Ferguson and Howard Lederer
Published on 2011-09-21 22:30:00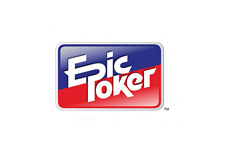 The Epic Poker League's "Standards and Conduct Committee" has just announced that they have "indefinitely" suspended both Howard Lederer and Chris "Jesus" Ferguson.
Howard Lederer is a 5-year Epic Poker League cardholder, while Chris "Jesus" Ferguson is eligible for a 5-year card, but hasn't signed the required documents as of yet.
Neither player has participated in an Epic Poker League event as of yet.
Howard Lederer and Chris "Jesus" Ferguson were both added to a US Department of Justice civil complaint yesterday. The Department of Justice is alleging that Ferguson and Lederer received millions upon millions of dollars from Full Tilt Poker, despite the fact that the company had nowhere near enough money on hand to pay its players.
Fellow "Team Full Tilt" member Andy Bloch, who is a member of the Epic Poker Standards and Conduct Committee, recused himself from consideration of the issue due to his association with Full Tilt Poker.
Annie Duke, who is Howard Lederer's sister and Commissioner of the EPL, "does not participate in any committee decisions or discussions that involve league member discipline."
The EPL has come under fire as of late due to some of its disciplinary decisions (and lack of disciplinary decisions, for that matter).
In their ruling today, the EPL also said that they will consider "additional disciplinary action" if other members of the Epic Poker League are named in the DoJ actions.
--
Filed Under:
Random Poker News