"I Can't Wait To Get Him At My Table"
Published on 2016-07-03 18:47:00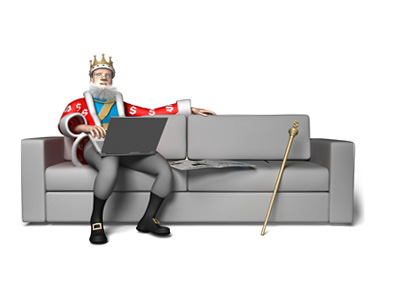 According to a new article on Pokernews.com (link below), Daniel Negreanu continues to vent over Chris Ferguson's lack of a statement to the poker playing public.
Prior to the start of this year's World Series of Poker, Howard Lederer released a statement (via FullContactPoker.com) in which he apologized for his role in the Full Tilt Poker fiasco. Many people felt as though Lederer was simply apologizing ahead of a planned appearance at the World Series of Poker, and this indeed turned out to be the case.
Chris Ferguson, on the other hand, chose to turn up at the World Series of Poker without making a statement. Ferguson has continued to decline to give a statement, instead choosing to play in various WSOP tournaments without saying much of anything to anybody. Several players have confronted Ferguson at their tables, with Ferguson simply asking the players if they got their money back from Full Tilt Poker, as if that fact makes everything OK (most players got their money from Full Tilt Poker after Pokerstars made the players whole following a settlement with the US government).
One player who continues to stew over Ferguson's lack of an apology is Daniel Negreanu. Negreanu, who famously skewered Full Tilt Poker and its owners following "Black Friday", has said that Ferguson should "be a man and take responsibility". Negreanu offered that Lederer "humbled himself" by issuing an apology and that Ferguson needs to do the same.
Negreanu had this to say about a possible meeting with Ferguson:
"I can't wait to get him at my table. Put us together at the Main Event feature table and we'll see what happens there."
If Ferguson's past behavior is any indicator, he would simply offer a goofy grin and a shrug if confronted by Negreanu, as this seems to be Ferguson's favorite method of dealing with any confrontation at the table.
-
Ferguson's return to the World Series of Poker has been a successful one, as he has cashed 7 times for more than $200,000. Ferguson's strong results have simply antagonized the poker world even more.
Source: Pokernews.com -
Remaining Quiet, Chris Ferguson Gets Daniel Negreanu Fired Up
--
Filed Under:
Random Poker News