Lindgren Lists More Than $8 Million in Liabilities
Published on 2015-06-19 19:49:00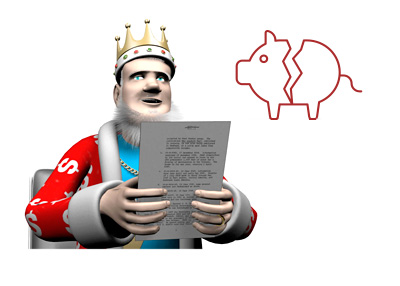 According to Bloomberg.com (link below), former "Team Full Tilt" member Erick Lindgren has filed bankruptcy for the second time in the past three years.
According to the Chapter 11 bankruptcy filing that was made in US Bankruptcy Court in Las Vegas on Tuesday, Lindgren revealed that he has assets of less than $50,000. In addition, unsecured creditors are reportedly owed more than $8 million. When Lindgren filed for bankruptcy the first time, Bloomberg notes, Lindgren owed nearly $4 million to the Internal Revenue Service.
On January 30th of this year, the parent company of Pokerstars announced that they were suing Lindgren for a little over $2.5 million. In addition to personal loans of over $500,000 that Lindgren reportedly never paid back, Lindgren was also being sued to recover an "erroneous" distribution payment of $2 million that was deposited into his account in 2011. Full Tilt Poker, desperate for cash at the time, repeatedly asked Lindgren to send the money back, but he never did.
Lindgren's first bankruptcy filing did not discharge Pokerstars' debt, which is why they filed their lawsuit earlier in the year.
-
Erick Lindgren has stated that he has a gambling problem that he has received treatment for. Instead of stepping away from the world of gambling, however, Lindgren has continued to play in major events, winning his second World Series of Poker bracelet in the process.
Lindgren finished in 7th place in the recent $1,500 "Millionaire Maker" event at the World Series of Poker, taking home $193,675 in the process.
Source: Bloomberg.com -
Poker Pro Lindgren Folds Again as Creditors Up the Ante
--
Filed Under:
Random Poker News