Published on 2008-03-29 04:12:45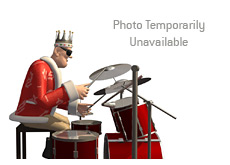 The New York Daily News (link below) have published an article in which they claim a "well-known, high-stakes" poker star utilized the services of Kristin Davis. Kristin Davis, now being held on charges of money laundering and promoting prostitution, allegedly ran a number of different high-end call girl companies including Wicked Models, New York Body Miracle and Maison de L'Amour. These businesses apparently grossed millions of dollars per year.
The New York Daily News apparently obtained a list of all of the "clients" that utilized the services of Kristin Davis. There were many names on the list, including doctors, lawyers, hedge fund managers and apparently a well-known poker pro. The pro is not named in the article.
The article goes on to say that the "poker star" spent a total of $26,450 on eight separate "dates", with two of the "sessions" lasting a total of seven hours. According to the article, the "gambling man" was amongst the biggest spenders in Davis' "crew of regulars".
When reached by the Daily News, the unnamed player simply said "All I know is what I read in the papers".
This is the second high-profile prostitution ring busted in the past month. Eliot Spitzer, former governor of New York, resigned after it was revealed that he had used the services of "Emperors Club VIP".
I would imagine that the identify of the "high stakes pro" will be identified sooner or later, considering a couple of newspapers already have access to the list.
Source:
NY Daily News
--
Filed Under:
Random Poker News