House Listed at $8,999,000
Published on 2015-12-04 16:14:00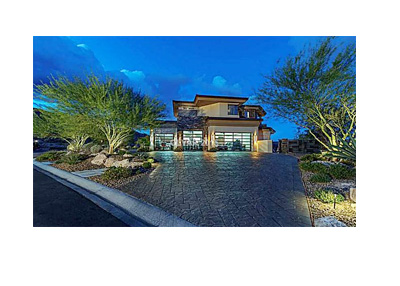 Do you want to live like an uber-rich professional poker player? If so, Andy Bloch's Las Vegas home, which is listed at $8.999,000, is now up for sale.
The house, which was built back in 2011, has 6 bedrooms, 6 full bathrooms, 4 half bathrooms and over 10,000 square feet of space. The house possesses an unobstructed view of the Las Vegas skyline and is pretty much the exact house that you would expect a professional poker player to own. The house is modern and has a games room/poker room and movie room.
If you decided to put down 20% ($1,799,800) on the house, you would be left with a mortgage of $7,199,200. If you took out a 30 year fixed mortgage at 3.00% (get on this fast, as interest rates are about to start going up), you would be left with a monthly mortgage payment of $40,477, after including property tax, insurance and HOA fees.
-
Andy Bloch, former "Team Full Tilt" member, has over $5 million in total lifetime tournament cashes. His single largest cash, $1,029,600, came in the 2006 $50,000 HORSE event, in which he eventually finished as the runner-up.
Andy Bloch tends to avoid the live poker tournament circuit, though he does attend the World Series of Poker each year.
Source: Realtor.com -
64 Promontory Ridge Dr, Las Vegas
--
Filed Under:
Random Poker News