Parent Company of World Series of Poker Rallies After Earnings, New Jersey I-Net Gaming Bill
Published on 2013-02-27 00:50:00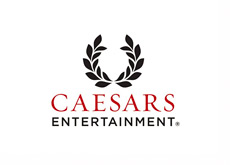 Caesars Entertainment Corporation, owner of the World Series of Poker brand, had a very interesting day on the stock market earlier today.
Caesars Entertainment reported their Q4 earnings on Monday afternoon. The company missed analyst estimates badly following a large write-off and some lost revenues due to Hurricane Sandy. The company revealed that Hurricane Sandy ended up costing them approximately $45 million in lost revenues following the temporary closure of five different casinos.
This earnings result was not received well by the market, and shares of Caesars Entertainment dipped roughly 8% off the open.
Fortunately for CZR (Caesars Entertainment Corp.), shares of the company rallied following news that Governor Chris Christie had put his signature on the New Jersey online gaming bill. Given Caesars' collection of Atlantic City casinos, this is obviously big news for the company, as Atlantic City casinos will be able to offer online gaming under New Jersey's new online gaming laws.
Shares of CZR started the day at $10.80, substantially lower than their closing price from the day before of $11.71.
By the end of the day, CZR was trading at $12.13 for a gain of roughly 3.5%. Shares of CZR extended their gains in afterhours trading.
Source:
Yahoo! Finance - CZR
--
Filed Under:
Random Poker News