Gabi Campos Leaving CEO Position on February 1st
Published on 2012-01-18 00:37:00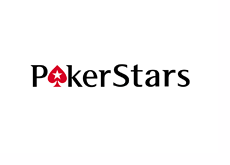 Pokerstars managed to keep their operation as solid as a rock last year despite some extreme turbulence in the industry. Despite having to shut its doors to the US market, Pokerstars seemingly didn't miss a beat. On top of that, they were able to pay back their US players almost immediately, while Full Tilt Poker and UB/AP are still holding hundreds of millions of dollars hostage.
Having said all of that, there have been quite a few changes at Pokerstars over the past year. Greg Raymer and Joe Hachem are no longer sponsored pros. John Duthie, former CEO of the European Poker Tour, also parted ways with Pokerstars at the end of 2011.
Earlier this week, Pokerstars issued an exclusive statement to Pokernews (link below) in which they announced that their CEO, Gabi Campos, was leaving the company as of February 1st, 2012. Campos took over in October of 2010, roughly six months before "Black Friday".
According to the Pokernews article, Pokerstars is currently searching for somebody to replace Campos.
--
It's quite unusual for somebody to leave as CEO after just 16 months, especially at a high profile company such as Pokerstars.
There are multiple possibilities as to why Campos left the company - the fact that Pokerstars doesn't have a succession plan in place means that he likely quit abruptly or was fired. There are all sorts of possibilities as to why Campos left the company, including:
1) Pokerstars was unhappy with Campos' performance
2) Pokerstars is trying to cut costs
3) Campos is unhappy with his job
4) Campos is frustrated with the current online poker landscape
There are also some that are speculating that Pokerstars is cleaning house ahead of a settlement with the DoJ, hoping that this might win them re-entry into the United States one day.
Regardless of the reason(s) as to why Campos left the company, it is certainly an interesting development.
Source: Pokernews.com -
Gabi Campos to Step Down as Pokerstars CEO
--
Filed Under:
Random Poker News