Negreanu Trying To Drum Up Support For Las Vegas NHL Franchise
Published on 2015-01-18 08:45:00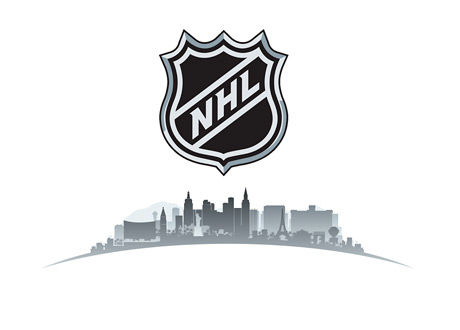 One thing that pretty much everyone knows about Daniel Negreanu is that he is a MAJOR fan of the NHL. Rarely does a week go by in which Negreanu doesn't post something on his Twitter feed about the NHL. Negreanu is regularly spotted at hockey games and has an entire closet full of NHL jerseys. The Canadian-born Negreanu is an unabashedly passionate supporter of the NHL and hockey in general.
For that reason it shouldn't surprise anyone to learn that Negreanu is involved in the effort to bring the NHL to Las Vegas. The potential move has been discussed for a number of years now but things have heated up in recent months. In fact, the potential owners of the franchise (William Foley, Maloof brothers) were recently granted permission by the NHL to host a season-ticket drive in Las Vegas. Starting in February, the group will be attempting to secure down payments on 10,000 season ticket packages. If the group can hit this mark, it's assumed, the NHL would be much closer to expanding to Las Vegas (the unofficial target date for the birth of the franchise would be the start of the 2016 season).
Now, Las Vegas may seem like a strange choice for a NHL franchise, especially with cities like Seattle and Quebec desperately wanting to secure their own teams. Las Vegas does have a number of things working in its favor, however, including:
-the NHL wants two new Western teams in order to balance out the conferences
-Las Vegas has a shiny new stadium on the way that requires an anchor tenant or two
-the NHL's Commissioner, Gary Bettman, has in the past favored US expansion franchises thanks to the desire to grow the TV market in the country
-Las Vegas is currently without a professional sports team
-a regular stop in Las Vegas would be almost unanimously popular for players in the NHL
-
Given all of these points it seems very likely that the NHL will decide to expand to Las Vegas should the ownership group prove successful with their ticket drive.
Daniel Negreanu, for his part, seems keen to use his star power to help ensure that this will happen.
Here is what Negreanu posted to his Twitter feed earlier this week:
"Great meeting tonight with the Maloofs, Bill Foley and the other founding members. NHL is coming to Vegas #VegasWantsHockey"
--
Filed Under:
Random Poker News