Published on 2008-07-03 02:46:51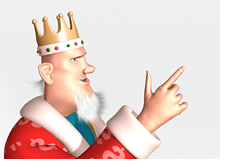 The Telegraph is reporting that young Mark Day, all of 20 years old, plunged to his death after losing a poker game with some of his closest friends.
He wasn't distraught after losing his life savings in a high-stakes poker game. He didn't jump off his balcony after losing next month's rent money.
Instead, Day and his friends were drinking. Heavily. They were on vacation in Magalluf, Spain, and were staying at the Majorca Beach Hotel. Day, along with his friends Marc Smart and Steve Kimberley, were enjoying some time off from their studies at the University of Essex.
The threesome were playing poker in their hotel room. In their intoxicated states, they decided that it would be a good idea if the biggest loser in their poker game had to perform some humiliating task.
They decided that the loser would have to strip down to just their underwear, and run down the hallway in the hotel.
Mark Day lost the bet. According to police, he stripped down to his underwear and raced down the hallway on the fifth floor of his hotel.
Unfortunately for Day, he proceeded to run directly through the window at the end of the hallway, and fell five floors. He crashed onto the concrete below, and was pronounced dead at the scene shortly thereafter.
Police think that Day:
a) tripped and crashed through the window
b) was running so fast that he couldn't stop in time
c) was distracted by something and ran directly through the window
Day's friends, Marc Smart and Steve Kimberley, were questioned by police and then moved into another hotel.
Be careful out there.
--
Filed Under:
Random Poker News