Blom Confirms His Appearance on Twitter
Published on 2013-01-08 17:12:00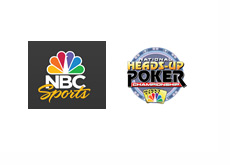 Viktor "Isildur1" Blom, who is in the midst of a very hot streak on Full Tilt Poker right now, revealed through his Twitter account that he will be participating in the 2013 National Heads-Up Poker Championship on NBC.
The event, which will take place between January 24th and January 26th at Caesars Palace in Las Vegas, will be broadcast on NBC. Episodes will be shown on the channel starting in March.
Here is what Blom had to say about it on Twitter:
"i will play NBC Heads up in Vegas this month. playing heads up very well right now"
The Tweet has since been deleted.
--
Invitations have been sent out for the National Heads-Up Poker Championship. We don't have a finalized list of the names who will be competing, but you can safely assume that the likes of Daniel Negreanu, Tom Dwan, Phil Ivey and Phil Hellmuth will be in attendance.
--
Blom seems to be peaking at just the right time. Again, from his Twitter feed from earlier today:
"Isildur1 last 7 days: $2,443,311 (7903 hands)."
Good luck to whoever draws "Isildur1" in the first round..
Source:
Viktor Blom's Twitter Account (@realisildur1)
--
Filed Under:
Random Poker News