Founder of Intabill Arrested on Money Laundering Charges in Las Vegas
Published on 2010-04-19 03:55:00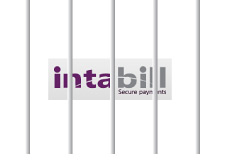 Daniel Tzvetkoff, founder of the online payment processing company "Intabill", was detained on Las Vegas on Friday after being charged in a "$584 million money-laundering scheme".
Tzvetkoff appeared in a federal court on Friday and has been detained until a bail hearing on Wednesday.
According to a 15-page indictment, "Tzvetkoff faces charges of money laundering, money laundering conspiracy, gambling conspiracy and bank fraud conspiracy."
Prosecutors claim that Tzvetkoff helped "illegal online gambling companies" launder about $540 million into offshore accounts. Prosecutors also claim that Tzvekoff's company utilized an elaborate system of offshore companies and dummy web sites to trick banks into thinking that "the gambling transactions were actually ordinary transactions".
Tzvetkoff faces up to 75 years in jail.
Tzvetkoff was apparently in Las Vegas to attend a "10-day Internet billing conference".
According to this article
, "it is believed he (Tzvetkoff) came to the attention of several large US online Internet players to whom he owed money and they reported him to the authorities."
According to a "former workmate" who is quoted in the article, one of the online poker rooms that his company owed money to may have turned him in to the FBI. A couple of online poker rooms, including Full Tilt Poker, sued Intabill after it was revealed that they were owed millions of dollars.
Tzvetkoff, who was at one time one of the richest men in Australia, is now bankrupt and sitting in a Las Vegas jail awaiting his bail hearing.
Source: News.com.au -
Fallen online tycoon Daniel Tzvetkoff faces 75 years jail
--
Filed Under:
Random Poker News