Zynga Continues To Move Closer to Offering Real Money Gambling
Published on 2012-07-26 19:19:00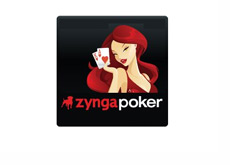 On Wednesday evening, Zynga (maker of Zynga Poker and Farmville) released their Q2 earnings numbers.
The numbers were a disaster for the company - sales and profit targets both missed analyst forecasts, and the company predicted that the rest of the year would be softer than expected as well. There are a number of different factors to blame, but most analysts agree that the exodus of players to mobile games and other offerings is the biggest reason for the company's big miss.
Shares of ZNGA were pounded on Thursday, falling over 37% to close the day at $3.18. Zynga, which went public back in December of 2011, is now down almost 70% from where its initial public offering priced.
Zynga has been making noises about possibly getting involved in real money online gambling, as this is seen as a potentially lucrative way of generating revenue for the company. There have been rumors about Zynga possibly purchasing the OnGame network, but nothing has been announced as of yet.
Zynga CEO Mark Pincus revealed in yesterday's earnings conference call that the world should see Zynga's first gambling products in the first half of 2013, "subject to our getting licensing". Pincus also revealed that the company would be focusing on markets that are "regulated and open", but declined to get into specifics as to which markets would be targeted first. In regards to the United States, Pincus said that "the US is obviously an attractive market, but it's not an open, regulated environment today."
--
Zynga is clearly on the hot seat right now, as shares of the company have plummeted since the company went public last year.
You can safely assume that Zynga will be attempting a major push into the online gambling space in order to reverse the company's fortunes, especially with an irate mob of angry shareholders calling for decisive action.
Source: Techcrunch.com -
Gambling Coming (Outside The US) In First Half of 2013
--
Filed Under:
Random Poker News