Phil Ivey's Big Win is Under Investigation
Published on 2012-10-07 15:11:00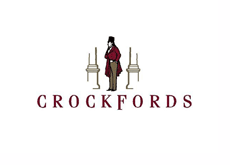 According to the Daily Mail (link below), Crockfords (the oldest casino in Britain) is withholding a $11.7 million Punto Banco win from Phil Ivey.
According to the article, Ivey and a "beautiful Oriental woman" sat down in August to play some high stakes Punto Banco. Ivey apparently started out betting 50,000 pounds (roughly $80k USD) per hand, and later bumped this up to 150,000 pounds per hand.
Over the course of a two day session, Ivey swung from a 500k loss to a 7.3 million pound ($11.7 million USD) win. Ivey asked the management of Crockfords to wire the winnings into his bank account after deciding that he had had enough.
At this point, the casino reportedly launched an investigation of Ivey's win. According to the Daily Mail article, Ivey's companion had been suspended by another casino, and this further increased suspicion that Ivey's win may have been tainted. Higher-ups from Genting (parent company of Crockfords) reportedly flew out to London to investigate the win, scrutinizing video tape, inspecting cards and interviewing the croupier to try and determine if anything was amiss.
Investigators haven't found anything amiss about Ivey's win as of yet, but they still haven't paid out the winnings either. Ivey's lawyers and Crockfords' lawyers are reportedly battling it out over the money as we speak.
Source:
Dailymail.co.uk
--
Filed Under:
Random Poker News