Mandalay Media Rebuffed by WPTE Board
Published on 2009-11-02 14:46:00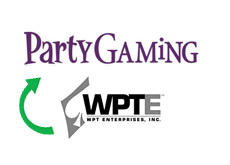 Despite a last minute proposal from Mandalay Media, WPTE (WPT Enterprises Inc.) shareholders have agreed to sell the company's World Poker Tour assets to Peerless Media Ltd, a subsidiary of PartyGaming.
The WPTE board rejected the Mandalay Media proposal, claiming that the offer was not superior to the Peerless Media Ltd. deal.
Shareholders agreed, voting 85% in favor of the deal. The transaction is scheduled to close over the next few weeks.
Under the terms of the deal, Peerless Media Ltd. will pay WPTE $12.3 million dollars for the World Poker Tour assets, as well as a guarantee of "at least" $3 million dollars in revenue-sharing agreements over the next three years.
WPTE will keep their cash, cash equivalents, investments and "certain excluded assets" under the terms of the deal. The company will apparently move into a non-poker related venture, the exact nature of which is not known at this time.
WPTE will not distribute any cash to shareholders of the company, including the money raised from the Peerless Media sale.
It's not known what PartyGaming has in mind for the World Poker Tour at this point.
The bidding war for the World Poker Tour has come to a close, and PartyGaming has emerged as the victor.
Given the drop in WPTE shares over the past couple of years, it's sometimes easy to forget that the company was once valued at more than $500 million dollars..
Source: Los Angeles Business Journal -
Shareholders Approve World Poker Tour Sale
--
Filed Under:
Random Poker News