Published on 2008-07-14 23:01:48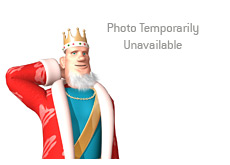 In his most recent blog posting titled "Hungry Horse ISO Stable", Dutch Boyd says that he is looking for a new backer.
If you were wondering why you didn't see Dutch Boyd's name in any of the Pokernews.com WSOP main event coverage, it's because he didn't play. He says early in the posting that he is backed (or was backed) by Eric "Sheets" Haber and Cliff "JohnnyBax" Josephy, and that because of "logistics and bad planning", he wasn't able to participate in the Main Event. I'm not quite sure what that means.
Anyways, he goes on to say that the Sheets / Bax empire currently backs "close to 70 horses" (wow), and that the "stable is too big". He also says that due to his poor performance at the 2008 World Series of Poker (he didn't have any cashes), Sheets and Bax decided not to put him into the $15k Bellagio Cup IV Main event.
Throughout the rest of the post, Boyd talks about why he is a good investment and how he is hoping that someone reading the blog will back him in the Bellagio Cup IV main event. He says that since Sheets and Bax "started keeping stats in 2006", Boyd is up over a half million dollars for them. Not only that, but he says that he has recommended a number of players to them, including one who took down a "7 figure WPT crown".
He goes on to say that "If you are interested and can get me the money by tomorrow at noon, I'll be your loyal horse." (referring to the $15k Bellagio main event). I'm not sure if he had any success - I didn't see his name listed in any of the chip counts for the event.
He finishes up the posting by saying "The perfect backer would be well-funded and understand poker enough to
be able to handle the wide variance of being on the tournament trail.
If you're interested, email me at dutch@tilt.fm"
I thought that this was interesting enough to post about. It's not often that you see a World Series of Poker bracelet holder with over $1.3 million in career earnings publicly seeking a backer through his blog. I was also surprised to hear that Sheets and Bax are backing close to "70 horses" - I knew that their stable was big, but not that big.
I've included a link to the posting below.
Source:
Hungry Horse ISO Stable
--
Filed Under:
Random Poker News