Published on 2007-08-06 20:43:20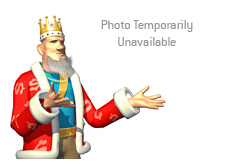 Back in early May,
we reported that Jean-Robert Ballande was likely to appear on Survivor.
Through the grapevine, we had heard that Ballande had auditioned for and been selected to appear on Survivor China. Considering the fact that Ballande is an extremely charismatic and likable guy, it seemed like a good choice to us. Also given the fact that Ballande is a professional poker player who practices deception and cunning on a daily basis, this seemed like a really good choice for the producers of Survivor. If you were wondering where Ballande was during this year's World Series of Poker, he was over in China, filming Survivor.
An interesting wrinkle to the story is that it appears as though Ballande was the second choice for the producers of the show. Daniel Negreanu came out a couple of days ago and said that he turned down the chance to be on Survivor because the show would have filmed during the World Series of Poker. Now I am not sure if Negreanu tried out and was accepted, or if the producers of the show contacted him to try out and he turned them down. Either way, according to Negreanu, he could have been on Survivor but declined.
Considering that Negreanu doesn't eat meat and also considering the fact that he probably weighs 115 pounds max, I am not sure how well he would have fared on this show. A week into the show, and Negreanu and his fellow cast-mates are starving, and they manage to catch a rabbit or something for dinner. I am not sure how popular Negreanu would have been if he had served up his typical "Yum, dead animal flesh!" line. Unless he would have found a tree in China that grew cucumber rolls or tofu burgers, Negreanu would have gone hungry and probably would have dropped to about 87 pounds.
--
Filed Under:
Poker on TV
|
Random Poker News