Mainstream Media Covers Ivey's $10 Million Loss To The Borgata
Published on 2016-12-21 16:16:00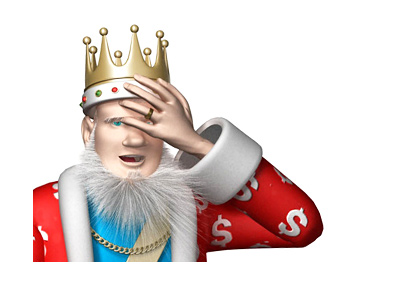 It hasn't been a great week for Phil Ivey.
Earlier this week, US District Judge Noel Hillman ruled that Ivey must return $10.1 million that he won from the Borgata Hotel and Casino after it was determined that the poker legend "violated the ban on marked cards in the Casino Control Act and thus breached" his agreement with the Borgata.
In addition to returning over $9 million that was won playing baccarat, Ivey is also being forced to return an additional $504,000 that he won playing craps. The judge said that Ivey won the craps money with his baccarat gains, which is why that amount is being tacked onto the total as well.
At the heart of the matter is the practice of "edge sorting". In taking the Borgata and Crockfords for roughly $20 million combined, Ivey and his associate were able to take advantage of improperly cut cards in order to gain an advantage over the casino. Instead of the typical symmetrical pattern that a properly cut deck of cards has, an improperly cut deck of cards will have an asymmetrical pattern on the back. By requesting that certain cards be turned 180 degrees, Ivey and his partner were able to know if a card fell within a certain range, as an "upside down" card would look different than one that was unchanged. This knowledge gave Ivey and his associate an advantage over the casinos that they played at, which they were able to exploit to maximum effect.
Crockfords Casino in the United Kingdom caught on first and refused to pay Ivey his winnings. That case went to court, where Crockfords emerged victorious.
After Crockfords refused to pay out, the Borgata Hotel and Casino alleged that Ivey had done the same thing to them and sued the poker superstar for roughly $10 million. The battle between Ivey and the Borgata has raged for years, with the Borgata scoring an important legal victory earlier this week.
In short, it looks like Ivey is going to be out the roughly $20 million that he won at Crockfords and the Borgata combined, barring some sort of surprise legal decision.
-
As mentioned, the mainstream media has been covering this story over the past few days, with the Washington Post, Huffington Post, New York Daily News and Seattle Times all covering the story.
Here are some of the links:
Huffington Post
New York Daily News
Daily Telegraph
Seattle Times
--
Filed Under:
Random Poker News