Published on 2007-10-21 22:47:45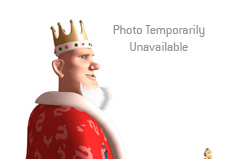 Calvin Ayre, founder of "Bodog", has issued this statement to 1st Tech's Scott Lewis: I want to smash your face. Repeatedly.
Don't know what we are talking about? As you probably know, Calvin Ayre founded Bodog many years back. Scott Lewis is with a firm called 1st Technology LLC, which basically enforces patent rights for patents that they hold. If you infringe on a 1st Technology LLC patent (no matter how far-fetched this "infringement" may be) you can expect to pay a lot of money to 1st Technology.
1st Technology filed a lawsuit in Washington State claiming that Bodog was infringing on one of their patents (I think it had to do with managing web site traffic or something) and they won the case by default. The judge awarded 1st Technology a multi-million dollar judgment, and their first act was to snatch Bodog's most valuable domain names, including Bodog.com.
Now normally in this case, the company on the wrong side of the patent lawsuit would frantically try to work out a deal with 1st Technology - a deal that would usually call for a whole lot of money in both a lump sum payment and a percentage of revenues going forward.
However, Bodog took a different approach, and instead just rebranded itself as "Bodoglife" and pretty successfully moved forward without too much incident. They are still trying to get their domains back in court, however it is not do or die for the company. They'll survive regardless.
Anyways, according to Calvin Ayre, Scott Lewis has been emailing him, making all sorts of litigious threats. According to Ayre, Lewis is pissed because Ayre isn't trying to make a deal to get his domains back.
So Calvin Ayre has issued this challenge to Scott Lewis: let's fight to resolve this. Ayre has offered to put a million dollars into trust, which Scott Lewis would receive if he won the fight. The fight would be a 3-round MMA battle. If Ayre won? He'd get his "now valueless" domain names back.
Will Scott Lewis respond? Somehow we don't think so.
--
Filed Under:
Poker Room News
|
Random Poker News