John David Rothstein Settles With Regulators
Published on 2017-04-19 15:36:00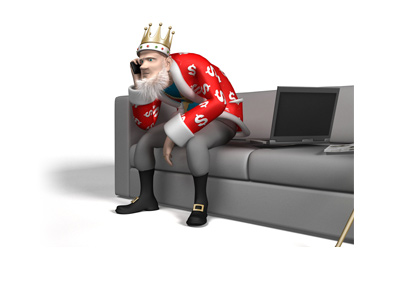 Earlier this week, the Ontario Securities Commission (or "OSC"), announced that they had reached a settlement with one of the men that they had accused of participating in an insider trading scheme in advance of the Amaya/Pokerstars takeover in 2014.
John David Rothstein, formerly of Aston Hill Financial, will be forced to pay $11,000 in penalties and disgorgement. In addition, Rothstein will be banned from trading for two years.
Rothstein's quick settlement likely means that he will be called to testify in the pending cases against Ben Cheng, Eric Tremblay and Frank Soave.
-
According to the Ontario Securities Commission, Aston Hill Financial had agreed to participate in the financing for Amaya's $4 billion acquisition of Pokerstars in 2014.
Ben Cheng, Aston Hill's former co-chief investment officer, reportedly told Rothstein that he should "inform others, who had lost money on certain other investments promoted by AHF" of the pending transaction. Rothstein, in addition to buying shares of Amaya for himself, also reportedly told an associate at CIBC Wood Gundy, Frank Soave, of the pending transaction. Soave also bought shares for himself, reportedly banking close to $100,000.
-
In settling with the OSC, Rothstein was given credit for his cooperation. In addition, the Ontario Securities Commission considered Rothstein's lack of issues with regulators in the past, as well as his young family.
In situations like these, regulators will usually look to settle quickly with somebody in order to use them as a witness against others that have been named. In this case, the OSC settled with Rothstein and will likely use him in order to gain settlements or convictions against Cheng, Tremblay and Soave.
-
David Baazov, the founder and former Chief Executive of Amaya, is set to begin his insider trading trial later this year.
Source: Financial Post -
Former Aston Hill Sales Manager Settles With OSC in Amaya Insider Trading Case
--
Filed Under:
Random Poker News