Money Raised Will Be Going To REG Charity
Published on 2015-12-10 18:39:00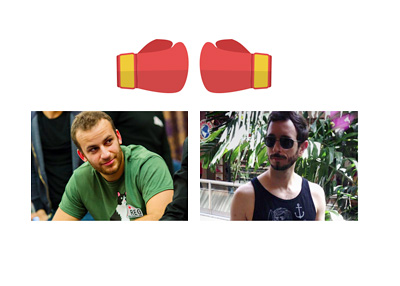 Another day, another planned fight involving a couple of well-known poker professionals.
Brian Rast and Sorel Mizzi, who seemingly have no beef between them, will be squaring off in a boxing match on December 30th, 2015. The fight, which will be taking place at Syndicate MMA Gym in Las Vegas, Nevada, will see the two poker players engage in a 4 round fight (2 minute rounds).
All of the money that will be raised from the fight will be going towards the REG Charity. The REG Charity believes that relying on science and rational decision-making is key in order to "find the interventions most effective at reducing suffering in the world".
Tickets for the fight will be $20 for regular admission and $80 for VIP admission. There is no indication as to what "VIP guests" will receive.
It is assumed that there is a fairly substantial prop bet between Mizzi and Rast riding on the outcome of the fight, in addition to any other bets that are made between other parties.
-
The general consensus seems to be that Rast has the edge in this fight.
--
Filed Under:
Random Poker News