Jarrett Nash Reportedly Missed Day 5 Because of Jewish Sabbath
Published on 2012-07-15 16:17:00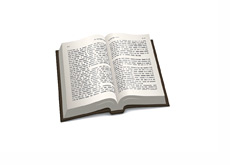 A few minutes into Day 5 (Saturday) of the World Series of Poker main event, people started to notice that there was a player who hadn't shown up to play.
The player was soon identified as Jarrett Nash. Nash had finished Day 4 with a respectable stack of 526,000, and there were only 281 players standing between Nash and a massive first-place prize of over $8 million.
Why didn't Nash show up on Day 5? Had he slept in? Had something else happened? Was he hurt?
Cardplayer.com and floor staff at the WSOP revealed the real reason behind Nash's no-show on Saturday - he was skipping Day 5 due to the Jewish Sabbath.
According to Cardplayer, Nash elected to miss Day 5 and remain in his hotel room with his wife instead. Nash reportedly told WSOP officials that he wasn't planning on showing up for Day 5 due to the Jewish Sabbath.
Nash didn't show up for the entirety of Day 5, and was eventually blinded off and finished in 171st place for $44,655.
Source: Cardplayer.com -
Player Skips World Series of Poker Main Event Day 5 For Religious Observance
--
Filed Under:
Random Poker News