GVC Holdings Wins Battle To Acquire Bwin.Party
Published on 2015-09-05 23:01:00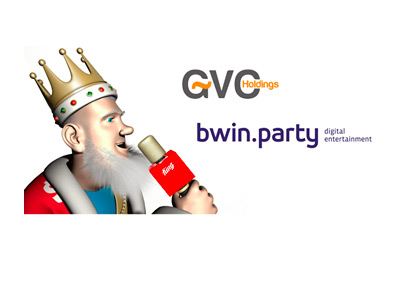 Earlier this week, Bwin.Party Digital Entertainment (parent company of Partypoker) revealed that they would be accepting a buyout offer from GVC Holdings for 1.06 billion pounds (approximately $1.6 billion USD). The announcement came after months of negotiations between 888 Holdings/Bwin.Party and GVC Holdings/Bwin.Party. In the end, GVC Holdings, which owns the Sportingbet, Casino Club and Betboo brands, won out even after Bwin.Party had accepted a previous bid from 888 Holdings.
A few things tipped the scales in GVC Holdings' favor, including:
1) The exit of Amaya, Inc. from the bid. Bwin.Party's board was worried about the uncertain future of Amaya, Inc. in a number of different markets, including the United States. Amaya, Inc. still hasn't entered any of the regulated online poker/gaming markets in the United States and this clearly concerned Bwin.Party. After GVC Holdings was initially turned down by Bwin.Party due to "additional execution risks", they elected to team up with Cerberus Capital Management to push forward with a new bid.
2) Price. GVC Holdings was aggressive in turning in multiple bids to secure Bwin.Party. In the end, money talked and GVC Holdings was able to win the battle for Bwin.Party.
-
As part of their original deal to acquire Bwin.Party, 888 Holdings was promised a 5.7 million pound break-up fee if Bwin.Party subsequently decided to accept a bid from another group.
The 5.7 million pound break-up fee will come as little consolation to 888 Holdings, however, as they have now missed out on another potential target in the quickly consolidating online gaming sector.
-
Bwin.Party, on the other hand, has now ended their quest to be acquired after many months of effort.
With the Bwin.Party deal now completed, many are left to wonder who the next acquisition target in the online gaming sector will be.
--
Filed Under:
Random Poker News