"ElkY" Finishes in 6th Place in SCOOP 23-H
Published on 2015-05-18 21:23:00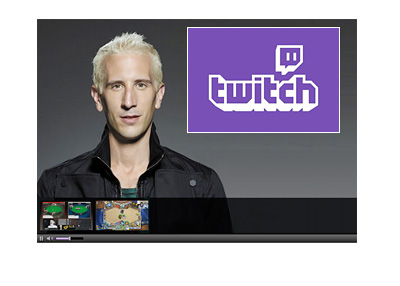 Bertrand "ElkY" Grospellier, who is a long-time member of "Team Pokerstars Pro", elected to stream his final table appearance in SCOOP-23H ($2,100 No Limit Hold'em, $1 Million Guaranteed) earlier today on Twitch.tv.
Pokerstars has been making a big effort as of late to penetrate the rapidly growing online streaming niche. They kicked things off with the signing of Jason Somerville, who has built a large following on Twitch.tv, and followed up with the establishment of their own streaming channel. In addition, two of their biggest stars, Daniel Negreanu and Bertrand "ElkY" Grospellier, have also taken to streaming on Twitch.tv. Both have done extremely well, with some of their broadcasts drawing over 10,000 viewers.
Grospellier's broadcast today was particularly popular with users, with as many as 15,000 viewers watching his final table appearance simultaneously. Grospellier would eventually bow out in 6th place after his A-K spades lost to the A-K clubs of his opponent after his opponent hit a flush on the river.
-
"ElkY", who was at one time one of the top ranked Starcraft players in the world, seems to be particularly suited to the world of Twitch.tv. In addition to streaming his online poker exploits, "ElkY" has also been streaming himself playing the popular game "Hearthstone".
Source:
"ElkY" on Twitch.tv
--
Filed Under:
Random Poker News