SCOOP, Start of World Series of Poker on the Horizon
Published on 2017-04-07 16:40:00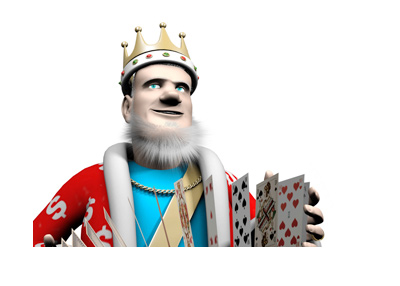 For many poker players, the best part of the year is approaching.
On April 25th, the Pokerstars Championship in Monte Carlo will get underway and run until May 5th. The main event, which will feature a €5,300 buy-in, will run from April 29th to May 5th. In addition, two High Roller events - the "High Roller" with a buy-in of €25,750 and the "Super High Roller" with a buy-in of €100,000 - will also be taking place over the course of the Monte Carlo series. In both High Roller tournaments, the eventual winner will be guaranteed a minimum payout of €1,000,000.
Shortly following the conclusion of the Pokerstars Championship in Monte Carlo, the Spring Championship of Online Poker will get underway on Pokerstars. A total of 57 events will comprise this year's schedule, with each "event" featuring a low, medium and high buy-in version of the event.
In total, Pokerstars will be guaranteeing a prize pool of $55 million for the entirety of the series, which is up significantly from last year. Many poker players across the world will be settling into their most comfortable chairs in their favourite online poker friendly locations to play in this year's SCOOP.
After SCOOP concludes on May 22nd, the World Series of Poker will get underway just over a week later in Las Vegas. This leaves poker players roughly 8 days to pack up their belongings and head to Las Vegas for the summer, where there will be dozens of bracelets and many tens of millions of dollars on the line.
-
With poorly attended tournaments in the Bahamas and Panama to start the year, many of the world's top players to itching to get back to work at the SCOOP and in Las Vegas this summer.
--
Filed Under:
Random Poker News