Parent Company of Party Poker Trading Near All-Time Low
Published on 2012-08-31 22:53:00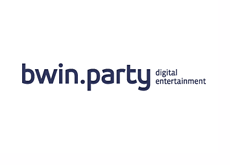 Shares of Bwin.Party closed down nearly 5% earlier today after the company released their earnings results for the first half of the year.
Falling poker revenues have been an issue for Bwin.Party for some time now, and the issue presented itself again during the first half of the year. For the six months ended June 30th, 2012, Bwin.Party reported poker revenues of 96.4 million Euros, down from 104.9 million Euros in the year before. The drop in poker revenues was offset by an increase in both sports betting (125.7 million to 128.1 million Euros) and casino/games (124.3 million to 139.7 million Euros) revenues, but Bwin.Party management is still concerned and has vowed to "focus on renewing its poker products".
Bwin.Party Jim Ryan had this to say:
"We believe we have to differentiate ourselves in this market and to make sure we pick up our share and remain competitive especially against a backdrop of an ever strengthening PokerStars."
--
Shares of Bwin.Party struggled in 2012, trading down from a high of 170+ in early February to a current level of just 94.10.
Source: Bwinparty.com -
Half Year Results
--
Filed Under:
Random Poker News