Daniel Negreanu: The Borgata Needs To Eat Phil Ivey Loss
Published on 2014-04-23 20:20:00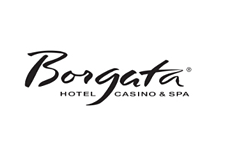 By now you've surely heard that the Borgata Casino is suing Phil Ivey for roughly $10 million - $10 million that the Borgata says that Ivey won off of them by cheating using the practice of "edge sorting".
The Borgata caught on to Ivey when they heard about his situation with Crockfords in the United Kingdom. Ivey is currently suing Crockfords for $12 million after the casino refused to pay him out after a massive multi-day Punto Banco session.
Crockfords is refusing to pay due to Ivey using the practice of "edge sorting". Here is a write-up of edge sorting from a previous article:
"Edge sorting" requires that cards be improperly cut in order to work. Cards that are properly cut will have a perfectly symmetrical pattern on the back, while cards that are improperly cut will have an asymmetrical pattern on the back.

So, let's say that you take two cards from an improperly cut deck and place them side by side with the backs of the cards facing upwards. Now, let's turn ONE of the cards 180 degrees.

With a properly cut deck, you would not be able to notice any difference if you turned one of the cards around. With an improperly cut deck, you can notice a difference between the two.

So, in the case of Ivey and his associate, they were asking that the dealer turn certain cards (the 7,8 and 9, which are crucial cards in Punto Banco). By doing this, Ivey would know if a card was a 7, 8 or 9 without it being flipped over. This gave Ivey an advantage over the casino which he took full advantage of.
-
Count Daniel Negreanu as a person who believes that the casinos absolutely need to pay Ivey out/drop their lawsuit.
Here is some of what Negreanu had to say about the situation via his Twitter account:
"My hat's off to any man who can get an edge on a big time casino. It's just straight baller and I have zero empathy for the big fish."
"Big fish sets all the rules, oks all the rules, they need to eat it when they get beat and not be whiny biatches about it."
"I've been hustled before, but the idea of not paying was never even a consideration! Borgata- you got hustled bad. Get over it already."
"Borgata, you thought Ivey was stupid and you tried to bury him. He hustled you, smoked you, and left you feeling silly. Stand responsible!"
"No one in the world has empathy for Borgata in this. Stop playing victim because YOUR hustle wasn't as good as Ivey's"
-
The Borgata went out of their way to accommodate Ivey's demands, including providing him with a private table, allowing a dealer to manually shuffle his cards and allowing Ivey and his companion to flip certain cards.
After Ivey and his companion took the casino for $10 million, the Borgata caught wind of Ivey's situation with Crockfords and decided to launch a lawsuit.
Is the Borgata justified in trying to get their money back, or should they just drop it?
--
Filed Under:
Random Poker News