Published on 2007-10-09 21:01:18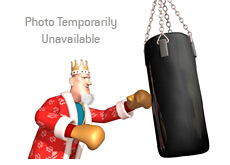 You can call Dutch Boyd all sorts of different things. Brilliant. Strange. Conflicted. Charismatic. His story is one of incredible highs and monumental lows. He was a child prodigy with a mental illness. He is a young poker superstar with a shady past. His list of friends is almost as long as his list of enemies. In the end though, Boyd is certainly one of the most entertaining characters in the world of poker.
That's why it is a shame that Dutch has seemingly lost interest in posting to his blog and has let his domain name expire. When he was updating his blog, it provided an interesting glimpse into the life of a fairly successful poker player who was constantly battling his own demons.
I mean, who can forget the story of Dutch accidently drowning his girlfriend's kitten, and then having her throw all sorts of kitchen equipment at him.
Who can forget Boyd winning his first World Series of Poker bracelet. Who can also forget Boyd disintegrating in front of our very eyes in the months after the victory, as he fought a very public battle with a mental illness that saw him crashing interviews and making some pretty uncomfortable appearances at various poker tournaments.
Who can forget Boyd explaining away the Pokerspot fiasco?
Who can forget Dutch trying to get Rakefree.com going, and in the process being banned from Pokerstars for excessive promotion? And who can forget about Boyd posting about how he was trying to get re-instated on Pokerstars?
Boyd has enough stories to last a lifetime, and he is still a young man. One can only hope that he just forgot to renew his domain name, and that he will eventually renew it and continue to post on his blog. At the very least, it was a damn entertaining read, love him or hate him.
--
Filed Under:
Random Poker News