Dwan And Antonius Set To Start "durrrr" Challenge This Week
Published on 2009-02-08 17:52:06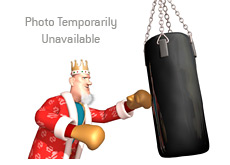 Patrik Antonius will be the first to battle Tom Dwan in the "durrrr" challenge, and the two players are expected to begin the challenge later this week.
Tom Dwan set the online poker community ablaze when he revealed his challenge in early January. Dwan was challenging any player in the world (except for Phil Galfond) to a 50,000 hand, high stakes heads-up battle.
The challenge would involve four tables of heads-up NLHE or PLO, with minimum stakes of $200/$400.
After finishing 50,000 hands, if Dwan was up after rake, then he would receive $500,000 from his opponent.
If Dwan's opponent was up after rake, then Dwan would pay out $1.5 million dollars.
These sums of money would be in addition to any money that was won during the course of the challenge.
A number of players apparently accepted the challenge, including: David Benyamine, Patrik Antonius and Phil Ivey.
According to Ivey, Benyamine was supposed to play Dwan first, but it now appears that Patrik Antonius will be getting the first shot at Dwan.
Why is Dwan giving world-class players such great odds in the challenge? "To get some action."
Some people figured that Dwan would be less likely to follow through on the challenge, considering the fact that he had a $3.3 million dollar downswing on Full Tilt Poker in January.
However, Dwan is a fearless player, and there is no indication that he ever thought about postponing / canceling the challenge.
After his eye-popping downswing in January, "durrrr" is on the path to recovery, having made an estimated $1.42 million dollars on Full Tilt in just 7 days.
Patrik Antonius, on the other hand, has dropped about $634k this month.
We'll be sure to keep you updated on this challenge over the coming days and weeks.
--
Filed Under:
Random Poker News