Justin Smith Tears Knee During Bellagio Cup Final Table
Published on 2009-07-20 13:06:15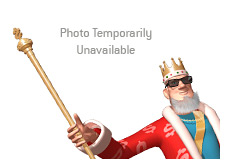 It's not very often that a player suffers a crippling injury during the final table of a major poker tournament.
However, that's exactly what happened at the final table of the Bellagio Cup V earlier tonight.
According to reports, the injury took place when the tournament was down to three-handed play.
Smith, who was the short stack at the time, shoved all-in (about 1.57 million) from the small blind after a button raise from Alex Gomes.
Gomes called and showed pocket threes. Smith showed A-3 offsuit.
After the turn card was dealt, the board read J-4-4-5. Smith would need a Jack, Ace or Two to win the pot.
The river brought the Jack of diamonds, and Smith doubled up.
Justin's friends and family who were in attendance went ballistic, and Smith ran over to celebrate.
During the celebration, Smith blew out his knee and had to be helped back to the table by Mike Matusow. Apparently he jumped high in the air during the celebration and landed wrong.
Apparently Justin tore both of his ACLs when he was younger, and his "excessive" celebration re-aggravated one of his old injuries.
Smith played out the rest of the final table with an ice-pack on his knee, and was eventually eliminated in 3rd place for $464,870.
Alex Gomes went on to win the tournament and the $1.187 million dollar first place prize. Faraz Jaka finished in second for $774,780.
Be careful out there.
--
Filed Under:
Random Poker News