"Nanonoko" Sets Record For Most Hands Played In Eight Hours While Remaining Profitable
Published on 2012-01-09 00:18:00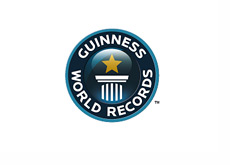 Earlier today, Randy "nanonoko" Lew set the Guinness World Record for most hands played in an eight hour period while remaining profitable.
The World Record was set at the PCA (Pokerstars Caribbean Adventure), with dozens and dozens of people watching.
In the end, Lew ended up playing a total of 23,493 hands over the eight hour period. This works out to a total of 2,936.63 hands per hour, or 48.94 hands per minute. For most of the challenge, Lew was playing between 25-30 tables simultaneously.
"Nanonoko" was down approximately $1,200 at one point, but ended up battling back and finishing with a total profit of $7.65.
Lew played the entire eight hour session without taking a single break. He didn't step away for food, to go to the bathroom or even to take a drink from his water. Lew was a machine, steadily clicking away until he had successfully broken the record.
--
In 2009, Bertrand "ElkY" Grospellier set the World Record for the highest number of Sit & Go's played at the same time while finishing with a positive balance. In total, "ElkY" ended up playing 62 SNGs in one hour to break the record (he ended up finishing with a positive balance of $23.67).
In addition, Pokerstars also owns the World Record for largest ever online poker tournament (200,000 players).
--
Filed Under:
Random Poker News