Alan Meltzer Leaves Former Chauffeur $1 Million
Published on 2012-01-30 14:14:00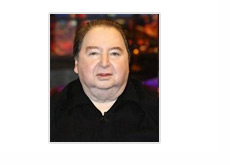 When Alan Meltzer passed away in October of 2011, there was a real outpouring of sadness from the high stakes poker community.
Alan, who was seen on the fifth season of High Stakes Poker, was a regular in some of the largest cash games in the world.
The founder of Wind-up Entertainment was known for his kindness and generosity, which is why nobody was surprised to learn that Meltzer left two of his former employees a total of $1.5 million.
According to the New York Post (link below), Meltzer left his former chauffeur (who is a father of five) $1 million and his former doorman $500,000. These two totals represent 15% of Meltzer's $10 million estate.
This story has been widely circulated in the media, as the Daily Mail, CBS News and Fox News have all picked up the story.
To those who knew the affable Meltzer, the story of his posthumous generosity is no surprise at all.
Source: New York Post -
Late millionaire music mogul left $1.5 million to doorman and driver
--
Filed Under:
Random Poker News