Published on 2008-04-15 08:46:31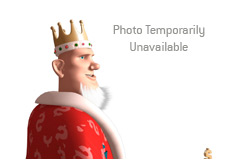 It seems like everyone wants to make a wager with Patrik Antonius these days.
Not only is Antonius planning on playing a "fair" number of World Series of Poker events this June and July, but he also has a number of interesting bets taking place this summer. Antonius clearly loves to place some expensive wagers, and there is no shortage of people willing to take the other side of his bets.
By now I am sure that you have heard about the proposed heads-up battle between Antonius and Brunson. It seems as though the match has been accepted by both sides, and I would guess that the battle will take place during the World Series of Poker. It is unclear as to exactly which games they will be playing (a condition of the bet was that Brunson could choose the games that they played). One thing that is crystal clear - there will be a lot of money on the line, and there will be a great deal of side action as their friends choose sides. According to Antonius, they will be playing for over a million dollars.
Next you have the Finnish Heads-Up battle which is supposed to take place sometime soon. A drunken argument led to the challenge - the two teams will be Antonius and Illari "Ziigmund" Sahamies vs Jani "KObyTAPOUT" Vilmunen and Sami "LarsLuzak" Kelpuro. The matches will take place on Martins Poker with 200BB starting stacks. Antonius will battle "LarsLuzak" in heads-up No Limit Hold'em and "Ziigmund" will battle Vilmunen in heads-up Pot Limit Omaha. If both teams win one match each, then the tiebreaker will be Antonius vs Kelpuro in heads-up No Limit Hold'em. Not sure as to the exact bet sizes, but knowing these four, I can only assume that it will be a lot.
Antonius briefly mentioned four other large upcoming bets in his most recent blog entry, including:
-a Heads Up Stud 8 or Better / High Stakes Golf Match with Daniel Negreanu for $500,000
-tennis match versus Gus Hansen for $200k
-Tennis / Golf match with Brandon Adams for $100k
-Golf match with his assistant versus two Finnish pros for $200k
Going to be a busy summer for Antonius and the rest of the high net-worth poker players that are in town for the World Series of Poker. I am sure that you will be hearing about many ridiculous prop bets once again this summer, involving outrageous sums of money.
--
Filed Under:
Random Poker News