Kentucky Supreme Court Reverses Appeals Court Decision
Published on 2010-03-20 04:49:00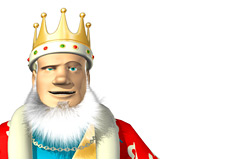 The monumentally ridiculous online gambling domain name case in Kentucky just won't die.
Many were expecting that the Kentucky Supreme Court would uphold a Court of Appeals ruling that sided with iMEGA and the IGC, but this didn't turn out to be the case.
Instead, the Kentucky Supreme Court reversed the Court of Appeals ruling, stating that the two organizations (iMEGA and IGC) didn't demonstrate "standing" (meaning they weren't able to represent the interests of the domain name owners, therefore making the original ruling from the Court of Appeals illegitimate).
That's the bad news.
The good news is that the Kentucky Supreme Court indicated that "numerous, compelling arguments endorsing the grant of writ of prohibition" have been presented, meaning that the industry has a great chance of winning this case once it makes its way back to the Kentucky Supreme Court.
So what happens now?
iMEGA and IGC have 20 days to refile the case with the Kentucky Court of Appeals. As far as I understand, all they need is for one of the owners of the 141 domain names to step forward and swear in an affidavit that he/she is a member of either iMEGA or IGC and that they can represent his interests. Once they get that (someone has apparently already stepped up), then they refile with the Court of Appeals, which will presumably move the case back to the Supreme Court of Kentucky, which will then make a proper ruling in the case.
I'm not sure as to the timeline in terms of when this case could make it back to the Kentucky Supreme Court, but let's hope that it's sooner rather than later. This case has dragged on long enough.
--
Filed Under:
Random Poker News