Published on 2008-02-19 08:51:01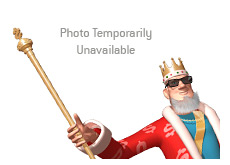 You may want to think twice before inviting Duane Crittenden II to your home game.
The 28 year old Florida man was arrested over the weekend after stabbing and shooting three other players who participated in an all-night private poker game.
According to local police, the game started up on Friday afternoon and lasted until around 6-7 am on Saturday morning. Police also said that it was a "high stakes" poker game.
Apparently Crittenden left the game "enraged" after feeling that he had been "cheated". He came back at around 9 am, and brought with him a gun and a knife.
He proceeded to stab Robert E. Ford multiple times and shoot him in the head twice. I am assuming that Ford must have cracked Crittenden's pocket aces or something, because it seems like he received some extra special treatment when he was murdered. The other two victims, Richard Smith and Jerome Henry, were both shot once in the head. This triple homicide occurred over the weekend just outside the city of Palatka in Florida.
After the murders, Crittenden scooped up as much cash as he could from the game and took off. Police estimate that he took between $2,000 to $9,000.
Police initiated a massive manhunt and soon found Crittenden. Police have said that the motive for the murders was that Crittenden had felt "cheated" by the other men in the game, and decided to exact some revenge. It's unknown whether the men had actually been cheating Crittenden II or whether he had just succumbed to some particularly bad beats and lost his mind.
All four men involved had criminal histories. Crittenden led the pack with 18 convictions, but police said that none of the convictions had been for anything "violent".
Just another reason that you should think twice before playing in a private poker game. Not only do you have to worry about police breaking down the door and raiding your $1/$2 private No Limit Hold'em game or armed robbers breaking down your door and stealing all of your bankrolls, but you also have to worry about homicidal players flipping out and shooting everyone after taking a bad beat. Pokerstars sounds pretty good to me right about now.
--
Filed Under:
Random Poker News