William Hill/Amaya Tie-Up Would Be "Merger of Equals"
Published on 2016-10-07 22:09:00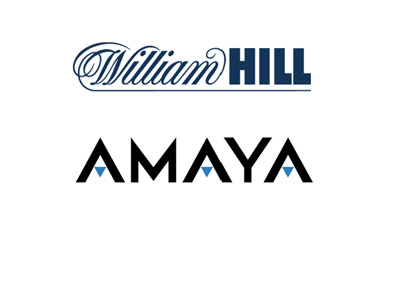 William Hill plc and Amaya Inc. issued a joint statement earlier this evening in which they acknowledged that they are currently in talks for a potential merger of equals.
This statement came on the same day that shares of Amaya Inc. were halted on the NASDAQ and TSX after a report emerged claiming that William Hill and GVC Holdings (parent company of PartyPoker) had both submitted bids to the parent company of Pokerstars. Shares of Amaya Inc., which had been down earlier in the day, spiked after the report and were eventually halted due to "volatility". Shares of Amaya Inc. reopened in afterhours trading and finished the day at $17.00 USD.
The report from Reuters, which caused the late-day spike in shares of Amaya, also said that former CEO David Baazov (who is currently being investigated on insider trading charges) had abandoned his plan to take Amaya private at $C21/share. According to the Reuters report, both the William Hill and GVC Holdings' bids valued Amaya at more than $C21.
-
According to reports, a William Hill/Amaya merger would be an "all-share merger of equals" that would technically be classified as a "reverse takeover".
Both William Hill and Amaya are quick to note that nothing has been agreed to as of yet.
-
William Hill was founded in 1934 and has quite a solid reputation as a bookmaker, while Amaya Inc. has seen its standing in the online gambling industry take a beating over the past year or so.
What do you think about this potential merger?
--
Filed Under:
Random Poker News