Ivey, Benyamine, Antonius All Accept Tom Dwan Challenge
Published on 2009-01-06 21:58:21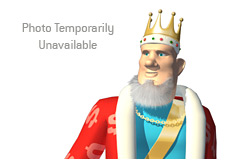 A few days ago, Tom Dwan set the online poker message boards ablaze when he issued the million dollar "durrrr" challenge.
The challenge was simple - "durrrr" was challenging anyone in the world to a heads-up contest. The challenge would involve four tables of heads-up NLHE or PLO at a minimum of $200/$400. The challenge would also involve a minimum of 50k hands. After completing the 50k hands, "durrrr" would give his opponent an additional $1.5 million dollars if his opponent managed to win at least one dollar in profit after rake. If "durrrr" won at least a dollar, then his opponent would have to give Dwan $500k. This is in addition to any money that might be won during the four-tabling challenge.
Dwan later said that this challenge was open to anyone except Phil "OMGClayAiken" Galfond.
Many (including myself) didn't think that this challenge was going to happen. I'm glad that I was wrong, as this will be really entertaining to watch.
On the January 6th, 2009 edition of "Tuesdays With Ivey" on Pokerroad, Ivey confirmed that he has accepted this challenge. Barry Greenstein and Ivey talked a bit about the challenge, and who might have the advantage. Ivey also mentioned that there is a very real possibility that one of the players in the challenge may go broke, due to the high number of hands involved and the stakes that the challenge will be played at.
You can listen to the segment here.
Phil goes on to say that Dwan will be playing David Benyamine first. After that, Ivey and Dwan will presumably begin their challenge.
Patrik Antonius also confirmed that he has accepted the challenge. It sounds as though Dwan will be playing Benyamine, then Ivey, then Antonius. It's unknown if anyone else has accepted the challenge at this time.
It sounds as though there are going to be some epic high-stakes sessions to rail over the next couple of months.
No word at this time as to when the first challenge might start up.
--
Filed Under:
Random Poker News