2006 World Series of Poker Champion Being Sued By the Borgata
Published on 2011-06-26 15:25:00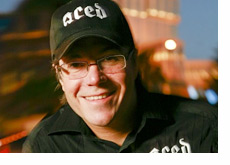 2006 World Series of Poker champion Jamie Gold is in the news once again. Unfortunately for Gold, the news isn't very good.
According to TMZ.com (link below), the Borgata Hotel Casino and Spa in Atlantic City is looking to collect on a default judgment in the amount of $52,279.47 that was won against Jamie Gold in 2010.
According to the Borgata, Gold wrote a check to the casino for about $50,000 a few years ago. The check bounced, and the Borgata claims that Jamie Gold still hasn't paid up.
The Borgata won a default judgment against Jamie Gold in New Jersey, and are now filing in California "to get the judgment enforced there". Jamie Gold currently resides in California.
Jamie Gold was recently spotted in Las Vegas, where he finished in 19th place ($4,343) in a $1,590 event at Deep Stack Extravaganza III at the Venetian.
Source: TMZ.com -
Casino to Poker Star: 'Memba the $50k You Owe Us?
Photo: GreasieWheels.com
--
Filed Under:
Random Poker News