Gus Hansen Up Big in January
Published on 2010-01-22 07:03:00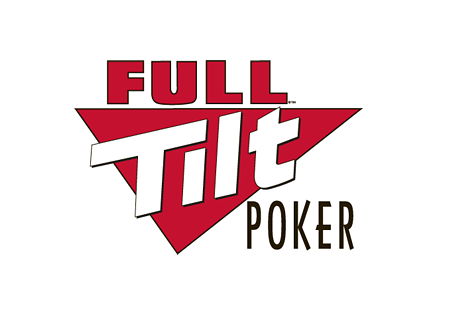 1. Cole South. According to HighstakesDB.com, Cole South has won the largest pot of the year so far on Full Tilt Poker.
The $601,882 pot was contested between Cole South, "LarsLuzak" and "Ziigmund" in a $300/$600 Pot Limit Omaha game.
Prior to the big hand taking place, South had about $421k in his stack, "Ziigmund" had about $285k, while "LarsLuzak" was playing with around $25,000.
South led things off with a raise from early position. "Ziigmund" was next to act and re-raised to $6,800. Richard Ashby called, "LarsLuzak" pushed all-in (for about $25k), Cole South called, "Ziigmund" made it $108k and South called again.
There was nearly $250k in the pot when the flop came:
2h-5c-10s
Cole South led out with a pot-sized bet and "Ziigmund" called for the rest of his money.
The three players showed:
South - 8d-6d-10h-7h
"Ziigmund" - Ac-7d-As-Ks
"LarsLuzak" - Kh-Ad-5d-6h
"Ziigmund" was out in front with his pair of Aces.
The turn brought the 8c, putting Cole South well out in front in the hand.
The river brought another 8, giving South the full house and the $600k+ pot.
2. Gus Hansen.
Gus continues to enjoy a strong start to the year, as he is currently up over $1.23 million dollars over 20,017 tracked hands in January.
This makes Hansen the most profitable player on FTP in January, ahead of such players as Cole South (+965k) and "Urindanger" (+833k).
Hansen still has some work to do to recover his 2009 losses on Full Tilt Poker, as he dropped a total of $5.57 million dollars on the site last year..
3. Aussie Millions.
A big weekend is approaching at the 2010 Aussie Millions.
On Saturday, the $100,000 Challenge event will get underway.
This is a two day event that will attract some of the very best poker players in the world.
Last year's event was won by David Steicke, who ended up taking home just over $800k for his victory.
The Aussie Millions main event will get started on Sunday, with the final table taking place on Saturday, January 30th.
4. T.J. Cloutier.
T.J. Cloutier's 2005 World Series of Poker bracelet ($5,000 NLHE) is apparently up for sale on Ebay. You can
view the auction here
.
The bracelet is being sold by the Plano Pawn Shop in Plano, Texas.
According to the listing, the buyer of the bracelet will receive a certificate of authenticity.
T.J. Cloutier won over $657k in this event, besting players such as Dustin Woolf and Todd Brunson at the final table.
--
Source:
HighStakesDB.com
--
Filed Under:
Random Poker News