Winner To Take Home Over $100k
Published on 2015-10-22 05:24:00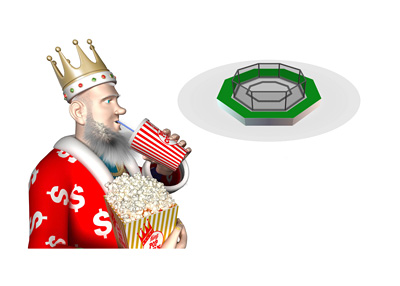 In late September, in an effort to get a boost of motivation to do some mixed martial arts training, poker pro Olivier Busquet threw out this offer via his Twitter account:
"Looking for MMA training motivation - trying to gauge interest in 6 figure fight from anyone in poker community..."
There are a number of people with ties to the poker community who have varying amounts of skills when it comes to mixed martial arts, varying from Bertrand "Elky" Grospellier to Terrence Chan, the latter of which actually has a professional win to his name (over Alex Lee in March of 2012).
In the end, Busquet elected to take on fellow pro JC Alvarado. If Busquet wins, he will walk away with $150,000 of Alvarado's money. If Alvarado wins, he will receive $120,000 from Busquet.
According to Alvarado, Busquet currently enjoys a sizeable weight advantage, as he weighs in at around 187 pounds while Alvarado clocks in at 165 pounds. At their current weights, this would mean that Busquet would be a Light Heavyweight (but just barely, as the Middleweight limit is 185 pounds), while Alvarado would be a Welterweight.
The fight is expected to take place in late April at a location to be determined.
-
The last high profile fight in the poker world took place between Lex "RaSZi" Veldhuis and Bertrand "ElkY" Grospellier a number of years ago. The kick-boxing match between the two ended after Veldhuis violently knocked "ElkY" out - if you want to revisit those memories, watch the video below:
--
Filed Under:
Random Poker News