Man Turns Himself In To Police, Names Accomplices
Published on 2010-03-18 03:47:00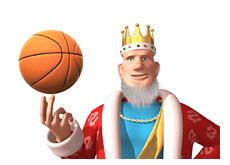 According to the Associated Press, police in Berlin have now arrested two men suspected of taking part in the EPT Berlin robbery, with more arrests expected over the coming days.
Police have been on the prowl for the four men who took part in the EPT Berlin robbery since March 6th.
Authorities received their big break in the case on Monday when one of the suspects turned himself in to police. The man named his three accomplices in the robbery - Ahmad el-Awayti, Jihad Chetwie and Mustafa Ucarkus - and indicated that he would be paying back his share of the stolen money to police.
Arrest warrants were issued shortly after the confession, with one of the suspects being apprehended by police sometime on Wednesday.
The suspect in the robbery who turned himself in told the police that he had scoped out the casino in advance. After noting that the "guards didn't have guns", the plans for the robbery were developed and soon put into action. In all, the four suspects were able to steal about 242k Euros, which works out to about $332,000.
The $332,000 was divided between the four men shortly after the robbery took place.
The armed robbery, which made news all around the world, took place about halfway through Day 4 of the EPT Berlin main event. According to police, the four masked bandits initially snatched about 800k Euros, but one of the bags of money was recovered during the struggle with police.
Source: Associated Press -
2 Suspects Nabbed in Berlin Poker Heist
--
Filed Under:
Random Poker News