Bodog Pays About $6 Million for Slots.com
Published on 2010-06-01 23:53:00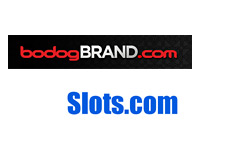 According to a press release that was circulated earlier today, Bodogbrand.com shelled out about 4 million pounds (or about $5.89 million USD) to purchase Slots.com.
Bodogbrand.com is the owner and licensor of Bodog.
According to Techcrunch.com, the sale of Slots.com to Bodogbrand qualifies as the largest domain purchase of 2010 and one of the top ten of all time.
Why spend all of this money for Slots.com?
According to Calvin Ayre - "After Casino.com, we feel that Slots.com is the best gaming domain in the world. Bigger even than Poker.com because there are no strong brands in this space and slots are far more universal than poker."
The Slots.com sale to Bodog comes just a few weeks after Poker.org was purchased by the people behind Everypoker.com for $1 million.
Source: Techcrunch.com -
BodogBrand Bought Slots.com For About $5.8 Million, Intends to License It
--
Filed Under:
Random Poker News