Published on 2008-06-06 08:47:43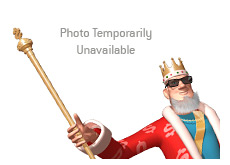 We've been away for the past couple of days, so we thought that we would recap some of the more interesting stories that surfaced while we were away.
1. Rizen to Ultimatebet. First Cliff "JohnnyBax" Josephy, and now Eric "Rizen" Lynch. Ultimatebet announced a few days ago that they had signed "Rizen" to be a part of their "Star Players" team, a "a new category of talent reserved for the most respected players in online poker."
Many people can't understand why high profile players such as "Rizen" and "JohnnyBax" would choose to associate with a company that has had two "superuser" scandals in the past year. Long threads have broken out on the popular poker message boards, with most people seeming to have a negative view on the two players associating with Ultimatebet.
What's your take? Are you prepared to give Ultimatebet another chance going forward, or are they (and Absolute Poker) permanently on your blacklist? If "Rizen" and "JohnnyBax" are aligning themselves with the company, does that make you feel better about Ultimatebet going forward?
2.
Will the WPT be canceled?
The deadline is approaching for GSN to make their decision regarding the World Poker Tour. GSN (formerly known as the Game Show Network) has until June 7th to decide whether or not they want to pick up their option to air the seventh season of the World Poker Tour. WPTE is currently trading at a slender $1.17 on the Nasdaq, which gives the entire company a valuation of just under $24 million dollars. If GSN decides not to exercise their option to air the seventh season, will this end up being a fatal blow for the World Poker Tour? It stands to reason that if GSN decides not to pick up the seventh season, then the World Poker Tour will most likely get an even worse deal on another network. WPT management is likely having some sleepless nights as the deadline approaches.
3.
Full Tilt Poker players dominating WSOP so far.
First you had Nenad Medic taking down the $10k Pot Limit Hold'em event, besting Andy Bloch, another Full Tilt player, in heads-up play. Then in event two, Chris "Jesus" Ferguson finished in third place, and Perry Friedman finished in fifth place. Event 3, the $1500 PLHE event, saw David Singer (you guessed it, another FTP sponsored player) take down the event. Erick Lindgren took down the bracelet in event #4 ($5k Mixed Hold'em Event), while Howard Lederer and Roland de Wolfe both made the final table.
There are currently five FTP players (Gus Hansen, Jeff Madsen, Lee Watkinson, Eli Elezra and David Oppenheim) alive in the $10k World Championship Mixed Event with 17 players remaining.
FTP have obviously had a very strong start to the 2008 WSOP, having already taken down three bracelets in just five completed events.
4.
FTP Cash Game Update.
Just a few short days into June, Cole South and "ICallSoWhat" are currently the two biggest winners on the site, with profits of $446k and $420k respectively. Patrik Antonius, fresh off of his new deal with Full Tilt Poker, has banked just over $109k in June.
On the flip side, Isaac "the guru 11" Baron is currently the biggest loser, having dropped $392k so far in June. "Ziigmund" is in second place with a loss of $228k, while Markus Golser has dropped $214k.
That's about it for tonight - we'll be back in the loop with another article tomorrow.
--
Filed Under:
World Series of Poker
|
Poker on TV
|
Random Poker News