Phil Ivey and Luke Schwartz Clash at WPT London
Published on 2010-09-01 16:43:00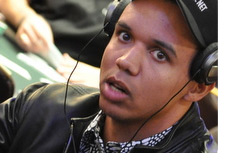 Phil Ivey and Luke "__FullFlush1__" Schwartz got a confrontation earlier today at the WPT London.
Here is a recap of the exchange between Schwartz and Ivey (via PartyPoker.com):
"We joined the action on the river, where Schwartz' stack was all in the middle, called by Seidel - but his pocket tens were looking pretty impregnable on the T-9-3-8-8 board and Seidel just mucked his hand.
With Seidel forced to hand over the bulk of his stack to the rampaging young Englishmen, Schwartz couldn't help but ask, "What did you have" as he swept up the miserable-looking Seidel's stack.
Ivey laughed and shook his hand, leading Schwartz to go on the attack.
"What are you laughing at??" he said.
"You've just won a huge pot off the guy and you're asking him what he has," Ivey responded.
"What does he care, he's a multi-millionaire!" exclaimed Schwartz.
"That's not the point, you don't do that" said Ivey.
"I just wanted to find out how big a cooler it was. It's nothing to do with you anyway," fired back Schwartz.
"Well you asked me what I was laughing at…so I told you," Ivey said, unfazed by the brazen Schwartz' approach."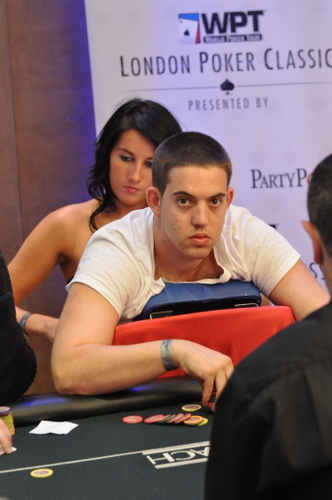 A short time later, Schwartz eliminated a short-stacked Ivey:
"Ivey's out, nut flush" said Schwartz with a note of graceless triumph, even before he'd turned over his cards - the As-6s.
"Ok," said Ivey, striding out of the casino a beaten man for once.
--
There are currently 39 players left in the WPT London at the end of Day 2. Schwartz is near the bottom of the pack, but still alive with a stack of around 92,500 (the chip leader, Giovanni Safina, has over 500k).
Source: PartyPoker.com Blog -
WPT London Live Updates
--
Filed Under:
Random Poker News