Isaac Haxton Trying to Move 300k off of AP/UB
Published on 2011-05-05 16:49:00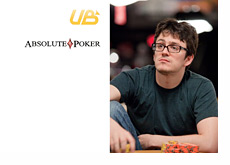 Earlier today, Isaac Haxton (aka "luvtheWNBA" on Full Tilt Poker and "philivey2694" on Pokerstars) posted this on 2+2:
"I'll sell AP/UB for 20 cents on the dollar. I have 300k. US account so I can't transfer, PM me to discuss options for settling. fml"
It just goes to show how little faith players have in recovering their balances from AP/UB if Haxton is willing to accept just 20 cents on the dollar on his 300k balance.
This isn't the first time that Haxton has had a significant amount of money tied up "in limbo".
Back in 2007, Isaac Haxton took home $861,789 for his second place finish in the PCA main event. Pokerstars deposited the money into Haxton's Pokerstars account, after which he withdrew $800k to his Neteller account.
Shortly after that, two of Neteller's founders were arrested and a substantial amount of money was seized by US authorities. Players such as Isaac Haxton had no way of getting their money off of Neteller until an agreement was finally reached between Neteller and US authorities.
In the end, Haxton ended up getting every cent of his $800k back from Neteller. The $300k that he has on AP/UB? Who knows..
Source:
2+2
Photo: GreasieWheels.com
--
Filed Under:
Random Poker News