Published on 2007-06-11 03:09:05
It seems as though the public outcry worked.
Just a short while after being banned from the World Series of Poker and any Harrah's properties, Richard Brodie has announced that he is now being allowed inside of the casinos, and also being allowed to participate in the World Series of Poker. As a matter of fact, he is currently playing in the $5k Hold'em Event.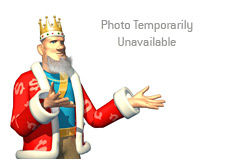 Brodie was sent a letter from Harrah's stating that due to his large wins at their casinos, that he would no longer be allowed to set foot inside any of their properties.
Brodie was understandably upset. It is not as though he was counting cards in blackjack, or racking up huge wins betting on sports. He was playing poker and video poker, and managed to hit a couple of royal flushes playing video poker. Because of those wins, Harrah's decided to ban him and several other "high-rollers."
Brodie made the argument that video poker was impossible to have an edge over in the long run, because all of the systems are computerized and the computers will automatically determine the amounts that are paid out versus the amounts that are brought in.
Brodie had the backing of everyone in the poker community, and it seems like the public outcry worked, as Harrah's relented, and has now allowed Brodie to play at their properties.
For those of you who don't know, Richard Brodie is a Full Tilt Poker pro who is also well-known for being one of the first employees at Microsoft. He was known as being the original programmer of Microsoft Word, and is said to be the person who came up with the idea of having a red, squiggly line under a misspelled word.
Technorati Tags:
richard brodie
-
quiet lion
--
Filed Under:
World Series of Poker
|
Random Poker News