Daniel Negreanu, Doyle Brunson Weigh in On Election
Published on 2016-11-08 18:21:00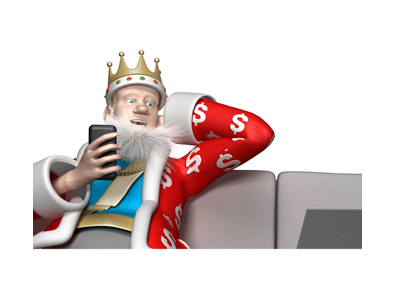 The US Presidential election will finally be decided later tonight.
There are some very outspoken members of the professional poker player community when it comes to US politics, and it shouldn't surprise you to learn that these people have been extremely vocal about the likes of Hillary Clinton and Donald Trump via their Twitter accounts.
With that being said, here are some of the comments that some of the more notable members of the poker community have made in the run-up to tonight's election:
Daniel Negreanu:
"Only a loser would complain about it being easier and more accessible for every American to vote. Mr.Trump, you are that loser. As expected."
"@SenJohnMcCain who did you vote for John? Honestly? The guy who mocked you repeatedly and is a lunatic, or the other one?"
"@Welcome2daPlaza we had 8 years of the Clintons and did just fine. We'll be ok. Trump? He is a mentally unstable lunatic unfit for POTUS"
Doyle Brunson:
"I had a blowup with Vanessa for calling me ignorant and stupid, but I guess I'll let u slide. It's a shame u can't see how corrupt HRC is."
"I've got a knot in my stomach about this election.I've already voted for Trump but don't like him. I still feel like he is the best choice"
"It's a toss up which candidate is worse. An idiot or the most corrupt person to ever run for office. Where are Kasich, Rubio, even Cruz"
Justin Bonomo:
"Trump supporters, don't forget that Election Day is only 20 days away. Mark your calendars for November 28th!"
Erik Seidel:
"If Donald is going to Make America great again why are the markets expected to crash if he's elected?"
Jonathan Aguiar:
"@BrettRichey Trump has normalized violent systemic racism, sexism, and xenophobia. Hilary normalized... Email servers?"
-
Hillary Clinton is currently the heavy favorite to win tonight.
--
Filed Under:
Random Poker News