Published on 2007-04-30 21:25:29
I am working to confirm this rumor, though I have been told by several of my trusted sources that it is in fact true. Apparently, Daniel Negreanu backed his good friend Kirk Morrison at the World Poker Tour Championship, and banked over $1 million in profit after Morrison came in second place behind Juan Carlos Mortensen.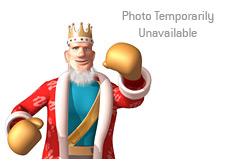 It must have been a particularly interesting heads-up battle for Negreanu, as two of his closest friends were battling it out. Negreanu counts Mortensen and Morrison as two of his closest friends, but the fact that Negreanu had half of Morrison must have had him pulling for Morrison on the inside, as that would have meant another million dollars in profit to Negreanu. Morrison has been away from the game for a number of years, so it would make sense that Negreanu would back him in this event. One can assume that it was probably a standard staking deal, with Negreanu getting half of the action plus his original stake back.
If this is true, then Negreanu continues his strong year, not only by having high finishes himself, but backing high finishers as well.
Stories like this always make you wonder just how many of the players are staked, and how much they are actually taking home when they win. It has been reported that Erick Lindgren will back 4-5 players in any given tournament. I have also heard from several top-name pros that in any given tournament, half of the "name" pros are being staked.
--
Filed Under:
Live Tournament Results
|
Random Poker News