"Instagram's Playboy King" Arrested
Published on 2014-12-10 22:38:00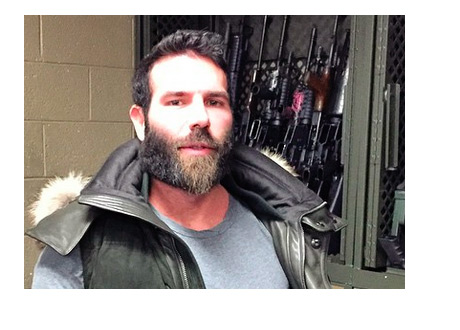 Dan Bilzerian, the high stakes poker player and "Instagram playboy", was arrested at LAX airport on Tuesday according to multiple media reports.
According to TMZ.com, Bilzerian was arrested at LAX airport thanks to an arrest warrant that was issued in Clark County, Nevada. According to the site, Bilzerian has been charged "with violating a law making it a crime to possess an explosive or incendiary device with the intent to manufacture it." Bilzerian reportedly had ammonium, aluminum powder and ammonium nitrate mix in his possession and this led to his arrest.
When news of Bilzerian's arrest broke, many people thought that it had to do with an incident that took place in a Miami nightclub earlier in the week. Bilzerian was caught on tape kicking a female club-goer in the face as he tried to help another girl onto the stage. This incident, however, was not the reason why Bilzerian was arrested.
-
Bilzerian, who has been dubbed "Instagram's Playboy King", has over 5.7 million followers on Instagram and another 1.04 million followers on Twitter. Bilzerian, who some claim is worth as much as $50 million, has built a name for himself by posting pictures of his extravagant lifestyle. Rarely a day goes by when Bilzerian doesn't post a picture of himself on a boat in some exotic locale surrounded by a throng of scantily clad women. Bilzerian has also reportedly played in private high stakes cash games featuring the likes of Tobey Maguire and Leonardo DiCaprio.
-
Bilzerian's arrest was mentioned in a number of different publications and media sites including TMZ.com, LA Weekly and the New York Daily News.
Source: TMZ.com -
Dan Bilzerian Arrested For Attempting To Make a Bomb
--
Filed Under:
Random Poker News